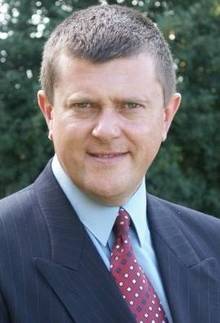 by political editor Paul Francis
Government plans to allow foreigners to head police forces and allow outsiders to be fast-tracked to inspectors have been slammed by the Kent Police Federation.
Ian Pointon, of the Kent federation, said he was unconvinced by the ideas and was concerned the government was undermining rank and file officers.
The policing minister and Ashford MP Damian Green said the changes would allow forces to recruit "the brightest and the best".
Outsiders will be able to join forces as superintendents and recruits could be fast-tracked to inspectors.
Mr Pointon, pictured right, said: "There is no organisation in the world that cannot get better and it must be the case that if you widen the pool of talent, then you will get even better policing in this country."
However, Mr Pointon said he had reservations. On the idea of foreign chief constables, he said: "I do not think we are so big that we cannot learn anything from other places.
"But do we really want people to come from abroad to become chief constables? What message does that send to police officers?"
He said allowing outsiders to join as superintendents and be fast-tracked to become inspectors was flawed.
"I do not see that there is a dearth in talent at the top of policing," said Mr Pointon. "I am not sure what the benefits are and believe we have enough talented people to become chief constables."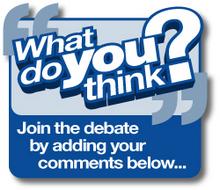 He added: "This is not about running a business or a supermarket. It is a very different culture."
Kent police commissioner nn Barnes said she would be happy to consider the ideas.
"It is a question of drawing from a bigger pool of talent which at the top of the force is just too small. For some of the top jobs in Kent, we might get five applicants.
"Policing is complex but other businesses actively recruit from other disciplines and I am open-minded about that."
She would have no problem if Kent Police was to be led by a chief constable from outside the UK.
"I am comfortable with that - we have had an arrangement with officers
from South Australia coming over here [on secondment] and commanding
officers and being well respected."