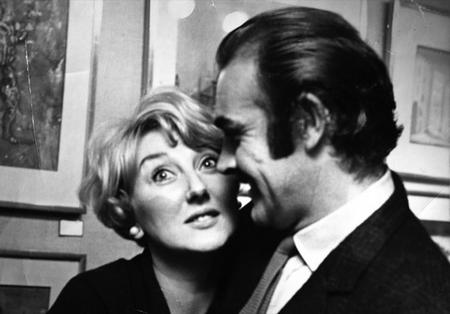 by Ed Targett
She was an original Miss Moneypenny. He was the original James Bond.
While she kept his papers in order he would tell her off for smoking and keep a protective eye on her affairs.
Olive Young is now a willowy and elegant pensioner (pictured below) living a quiet life in the village of Broomfield.
But the great-grandmother has a secret past – as secretary to the first 007, Sean Connery.
The 75-year-old was "very naïve" when she landed a job as a receptionist in Curzon Street for an agency that handled the smouldering film star.
It was the mid-1960s and the original Mr Bond took her under his wing, fending off the predators and trouble-makers and making sure she was in safe hands.
Olive said she had nothing but fond memories of the silver screen legend, who poached her from his agent to work as his own personal Miss Moneypenny.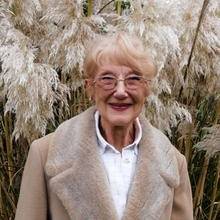 She said: "He was a strong character, sometimes funny and sometimes very serious, but he was always hugely kind and a true gentleman.
"I was only young and very naïve when I started working for his agent in Curzon Street and after a few years became Sean Connery's secretary.
"I was taken under his wing. He was very protective of me – and hated me smoking.
"He could be quite stern and if I did something wrong would tell me off. But he was a lovely man to work for.
"When he went to Japan with his then-wife Diane [Cilento] to shoot one of the Bond films he didn't want his house to be empty so he asked me to stay there.
"I ended up spending more than a week house-sitting his place in Putney with the company of his father.
"I suppose he just wanted his house to be lived in!"
"he (sean connery) could be quite stern and if i did something wrong would tell me off. but he was a lovely man to work for" – olive young
After spending close to five years with the star, who went on to star in seven Bond films (but later confessed to being "fed up to here with the whole Bond bit") she decided to marry and moved to Brighton, where she went on to have three children – Nick, Jason and Louise.
She said: "I did get a postcard at one point saying if I decided to come back there would be a place for me, but I was being a full-time mother and had put London life behind me.
"I don't have many photographs of us left.
"My late husband didn't like it – I suppose he was a bit jealous – and the one remaining picture has a coffee stain on it where he put his coffee cup once!"
But a touch of Bond remains in the family.
Her eldest son, Nick Young, who runs the recently re-opened pub the Royal Oak in Blean, was called on to provide a champagne and martini bar at the Kavanagh Cinema's premiere of the new film Skyfall.
As for the latest 007 Daniel Craig, she confesses to not having seen any of the recent films.
In fact, her former boss aside, Roger Moore was the last Bond she saw on screen.