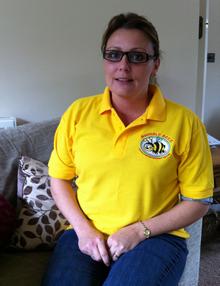 The first firms to put in successful bids for interest-free loans as part of a £35m boost to east Kent's economy have been unveiled.
Kent County Council's Expansion East Kent scheme aims to generate 5,000 jobs by offering firms in Thanet, Dover, Shepway and Canterbury zero-rate loans.
In the first wave of investment £3.6m is being given to 13 projects - creating 327 jobs.
Business leaders and entrepreneurs have now met at the Cruise Terminal in Dover.
KCC leader Paul Carter said: "We were tremendously impressed by the determination and entrepreneurial spirit shown by these firms.
"They all possess a sound business basis, a vision of what is possible, and the skills necessary to succeed - we wish them all well.
"Expansion East Kent is an ambitious programme to create thousands of new jobs across the area by developing the private sector business base.
"The programme also aims to unlock private sector finance, stimulating more than £300 million in associated investment over the course of the next four years and creating a massive driver for the east Kent economy."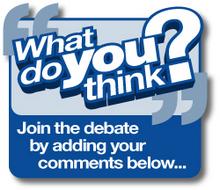 All the area's MPs welcomed the cash boost, with Charlie Elphicke, member for Dover and Deal, saying: "It is great news to see growth fund money now being provided to business.
"It is important for more busiensses in Dover and Deal to bid so that funds can be provided to businesses from across the whole of east Kent."
The move is backed by the new Grow for It in East Kent marketing campaign, to promote the area for business.
Londoners are a prime target for the campaign.
Launched today, it will include adverts on the sides of London red buses and alongside Underground station escalators.
Doug Richard, former Dragons Den panellist and an author of a recent report on apprenticeships, said East Kent had a huge opportunity to grow, with a location next to one of the most important cities in the world - London.
He said: "East Kent will enjoy enviable growth of the right type over many years," he told an audience of more than 400 in Dover Cruise Terminal.

The winning bidders are:
Bumble Beez in Ramsgate: A family entertainment centre, aimed at attracting families from across Kent
South East Retail: The parent company of the Sands hotel in Margate wants to restore a Victorian building to develop a 20-bedroom boutique hotel
Chalk Hill: A small start-up accountancy practice
H V Wooding: A medium-sized manufacturing business in Hythe, its clients include Rolls Royce and Honeywell.
UK Mobile Bars: Based in Canterbury, it's a mobile bar hire service for weddings, parties and events.
Creative Minds: The Dover-based nursery will provide high-quality care and education, catering for children from three months to five years old.
Sarah Cannon (pictured above), from Bumble Bees, said: "We've applied and got £30,000 which will be used for disabled equipment, which is very expensive and not profit making, and furniture for the building.
"Notoriously these sorts of schemes are very hard to access. I certainly didn't think that being 'Joe Public' that we would be successful."
"Ramsgate has such great potential. We've seen the development of the harbour over the last 10 years, but there's a lot more to do. Hopefully this will make a big difference to that."