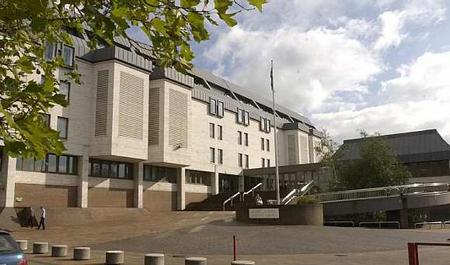 A keen motorbike rider died after a motorist "took a chance" and suddenly turned his car across his path, a court heard on Monday.
Michael Hill, 60, was forced to brake heavily and skidded into the side of the Honda Civic driven by John Peto.
The motorcyclist was then flung from his Triumph 1100cc bike and struck a VW Transporter van as the driver desperately tried to avoid the collision.
Maidstone Crown Court heard Mr Hill became trapped underneath the van. He was freed by firefighters but died at the scene from multiple injuries.
It is alleged that Peto, 63, of Wheatsheaf Close, Boughton-under-Blean, caused Mr Hill's death by careless driving.
A jury at Maidstone Crown Court was told that Peto collided with Mr Hill after suddenly cutting across his path on Whitstable Road, Faversham, on September 22 last year.
The two men were travelling in opposite directions along the road, which is also known locally as Graveney Road.
Mr Hill had been for lunch with friends at the nearby Three Horseshoes pub in Staplestreet and was on his way to work in Sittingbourne.
Peto was travelling from Faversham to Boughton and the accident occurred as Peto, described as an experienced driver, turned right at the junction with Homestall Road.
Prosecutor Allister Walker said Peto cut a blind corner as he made the turn, suggesting he was rushing to get across the road, and that his driving fell below what would be expected of a competent and careful driver.
"If he failed to see the motorcycle then he should have seen it," he explained. "If he saw it but turned right anyway, it was a misjudgment that a competent driver should not have made.
"The defendant says that at all times he exercised due care and attention and, despite looking, he was unable, for reasons the prosecution cannot explain, to see the motorcycle. He denies taking a chance and making the turn in front of the bike."
Mr Walker added that the prosecution had to prove that the defendant either failed to see the oncoming motorcycle through inattention or, having seen him, fatally misjudged the time needed to complete the manoeuvre safely.
The trial continues.