County champion and musician Jools Holland is switching his television show from London to Maidstone, giving a potential business boost to mid-Kent hotels and restaurants.
Later with Jools Holland, broadcast by the BBC and featuring a mix of up-and-coming artists and pop legends, is moving into Maidstone Studios from its former Television Centre home in Shepherds Bush.
The studio has struck a nine-programme deal that could be extended if bosses are happy with the arrangement. The first show is on April 9.
Mr Holland, who lives in Cooling Castle and is a Deputy Lieutenant of Kent, said he was happy his programme was being made in the county.
Pinewood had been an option, he said.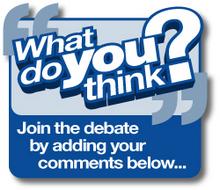 "But I'd much rather be in Maidstone. It's a great location, it will bring musicians from all over the world into Kent which is great.
"It's a thrill for the county and couldn't be better for the show. It's a brilliantly-equipped studio and a world-class facility.
"I couldn't be happier that it's gone there." He added: "If it goes well the show could stay there."
And that would mean his popular New Year's Eve programme being transmitted from Maidstone.
The move promises a boost to the local economy, with guest artists and a large studio team needing local hotel rooms and restaurants.
Geoff Miles, co-owner of Maidstone Studios, said: "We're over the moon and it's great to bring such a high-profile programme with one of Kent's champions to Kent."
While the journey from his home to Maidstone will be easier, Mr Holland said he was more pleased that it would enable more local residents to see his show.
Mr Holland's army of Kent and Medway fans can apply for tickets online.