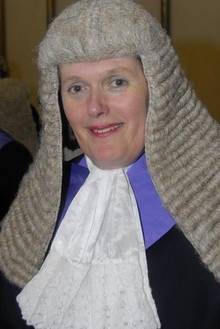 by Paul Hooper
Canterbury's top judge will find herself behind bars today... held in custody accused of taking part in a plot to import a nuclear weapon.
Adele Williams – and her five other conspirators – will spend a day in the cells to raise money for Victim Support.
And the judge, who normally hands out sentences at Canterbury Crown Court and is pictured left, is to face the "wrath" of her husband Judge Andrew Patience QC.
Judge Patience has come out of retirement to preside over the mock trial.
And in the dock alongside his wife will be Judge Heather Norton, Kent's Chief Constable Ian Learmonth, ex-BBC Radio Kent presenter Barbara Sturgeon, Former High Sheriff of Kent Nigel Wheeler and former High Sheriff Amanda Cottrell.
The prosecution will allege they brought nuclear material through Dover – but all denied knowing they were carrying the illegal material.
The jury is expected to be told they have four issues to decide including drunkenness and insanity.
Judge Williams quipped: "It's the first time I have ever been charged with conspiracy to import a nuclear weapon... but we are hoping it all goes with a bang."
The hearing, which is open to the public, will begin at 10am when the "Super Six" are expected to be locked up – although there are rumours Judge Williams is planning to make an application for bail over lunch.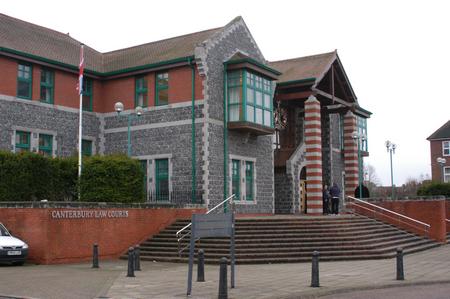 The show trial – designed to give people a view of what happens in court – is aimed at raising cash for the charity Victim Support.
The judge added: "Victim Support do a lot of often unseen and unreported work helping many people cope with the trauma of not only finding themselves a victim of crime but then facing a court hearing and the aftermath.
"Sadly, the misery of many victims doesn't end with the sentence of defendants. The lock-in is designed to raise money for the charity and awareness of the work done by VS – plus it is an opportunity for people to see how a court works."
Anyone wanting to sponsor the legal lock-in or make a donation can call Victim Support manager Susan Still on 01227 785573 or email susan.still@victimsupport.org.uk.