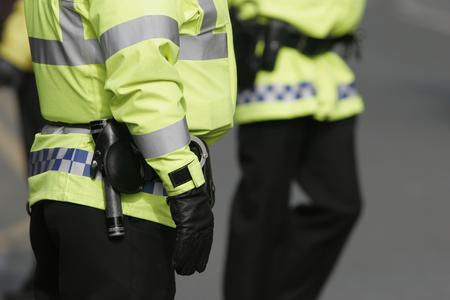 by Chris Hunter and Paul Hooper
You ought to get some kind of warning before your life is turned into a living hell for two years.
No such luck for Adam Parsonage – who woke up in bed one cold December morning with a police officer on top of him and a baton swinging its way through the dark towards his head.
It sounds like the stuff of nightmares, but it was a nightmare that would carry on for another two years when the Ulcombe, near Maidstone, man.
Having been dragged out into the street in his underpants with blood
"it must have been shocking to wake and find someone on top of you, someone who was quite weighty, and his reaction was quite natural..." – judge nigel van der bijl
streaming from his head, Mr Parsonage found himself wrongly accused of assaulting officers during the arrest.

The 31-year-old company director has now finally got justice when Judge Nigel Van Der Bijl – sitting with two magistrates – ruled he acted in self defence when PCs Paul Marsh, Simon Conabeer and Richard Glass stormed into the bedroom in Grove Terrace, Canterbury, in December 2010.

Mr Parsonage had been drinking at an end-of-the-year board meeting for his web developing company, when he returned late at night to the house where his then partner lived.

She was angry and locked him out... and when he eventually got in, prosecutors said he went to bed with an axe by the bed.

It was actually a kindling axe, which he used every day and stored elsewhere in his room for safe keeping, but police were alerted and - when they arrested him - it was said Mr Parsonage lashed out during a struggle.

"It must have been shocking to wake and find someone on top of you, someone who was quite weighty, and his reaction was quite natural," said the judge at Canterbury Crown Court, overturning Mr Parsonage's conviction at the hands of magistrates in 2011. "We accept that he acted in self-defence."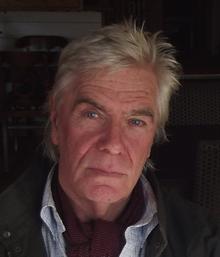 The computer graphics expert from Ulcombe Hill was taken to hospital for treatment to his head wound and other injuries.
But it is the psychological impact of the ordeal that has lingered longest – leaving him too upset even to speak about it.
"We just feel lucky he's still alive," said his mother Jackie. "That night he was shaking. He was ill. He was really traumatised and said, 'I've been stitched up.'
"He's back at work now but he's still seeing the doctor. He still gets flashbacks and has trouble sleeping.
"It's made the whole family ill," she added. "You're just thinking about it all the time."
His father Bill, pictured above, said police also needed to answer for the way Adam was treated when taken out in the street with his hands cuffed with his legs tied.
"The only assault that happened that morning was the assault on my son by police officers," he said.
Kent Police declined to comment.