Kent County Council has defended investing millions of pounds in tobacco firms in pension funds at the same time as it promotes anti-smoking programmes.
The authority has about £13.5m in the Altria Group; £3.6m in Philip Morris; £3.5m in Imperial Tobacco and £3.4m in Japan Tobacco.
Finance chiefs say have a duty to get the best return for pension holders and the £24m represents just 1% of all its investments.
Around 20,000 pensioners and 26,000 active members belong to the Kent Superannuation Fund.
Earlier this year, KCC - which is key partner in the Kent Alliance on Smoking and Health - welcomed a government programme to cut smoking, saying the habit was "one of the biggest and most stubborn challenges to the health of our residents."
Smoking costs the county nearly £800m a year, with smokers spending an estimated £430m on cigarettes and the associated costs - such as health care - amounting to £370m.
A council spokesman said in a statement: "KCC runs a pension fund on behalf of 350 public bodies in the county. The fund uses external investment managers to undertake investments and the fund has total investments in stocks and shares of £2,350m."
"It is the external investment managers who decide which companies to invest in. The direct investments in tobacco companies currently represent 1% of our total equity investments.
"We have a financial responsibility to obtain the best possible return on investments of the pension fund, to keep down costs of the scheme as far as possible for us as an employer and ultimately for Kent taxpayers.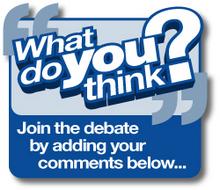 "To meet this responsibility, we do not impose restrictions on the companies that our external investment managers can or cannot invest in. However, we do monitor the activity undertaken by investment managers and, as with all our investment, we work to the UN principles of Responsible Investment."
Martin Dockrell of the campaign group Action on Smoking and Health (ASH) said public sector bodies were unable to base decisions on ethical grounds but KCC should question whether tobacco firms represented a good investment.
"Pension trustees are legally obliged to get the best return for pension holders. [But] with falling sales and civil suits being made against them around the world, you have to ask whether it is time to sell tobacco shares while they are at their highest."
What do you think? Should the council invest in tobacco firms? Or does it have a duty to obtain the 'best possible return'? Join the debate below.