The deputy leader of Kent County Council is facing the prospect of an investigation by the authority's standards watchdog into his use of chauffeur-driven cars and private taxis.
The county council's standards committee has been referred a complaint about Cllr Alex King (Con) and has been asked to consider if there is a case to answer about his use of the vehicles.
The standards committee was sent a complaint several months ago, but has been awaiting the outcome of an independent auditor's investigation into concerns that county councillors, including Mr King, had made unlawful and duplicate claims for travel expenses.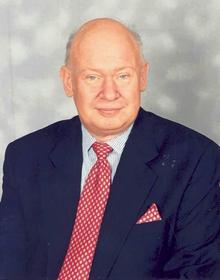 The investigation by the district auditor upheld the complaint, but said only a small number of duplicate claims had been made and the money - totalling about £480 - had since been repaid by Mr King and others.
He also said he accepted KCC's explanation that the mistakes were down to administrative errors.
However, the standards committee has not yet considered the report as it has not been officially published and will have to decide if there are any grounds on which the complaint should be examined.
In his first public comments on the issue, Mr King told a committee meeting yesterday the report had not found any wrong-doing.
"Nobody could read into the external auditor's report any suggestion that members have acted improperly, inappropriately or illegally. We are not on the fiddle and this report proves that," he told a meeting of KCC's members' services committee.
The amount of money involved represented a fraction of the overall sum paid to all county councillors, he added.
However, sources said the standards committee will want to consider if there are other aspects of the saga that warrant a probe, including Mr King's use of chauffeur-driven cars and taxis to a string of meetings at a private members' in London.
The district auditor said he accepted Mr King's explanation these meetings were connected with council business and there was no evidence to suggest otherwise.
Meanwhile, the leader of the county council has said it would be a "retrograde step" if county councillors were not permitted to occassionally use the authority's four chauffeur-driven cars for private purposes where they were being used for official functions.
The county council recently stopped the practice because of a question mark over whether it was permitted and because of the growing Press attention.
Cllr Paul Carter has reimbursed the authority £600 under arrangements he set up to cover the costs of KCC cars stopping off at his business premises to and from trips to London on official business.
But he urged councillors to think twice about banning the practice when it reviewed the arrangements. "I think it would be a retrograde step," he told the committee.