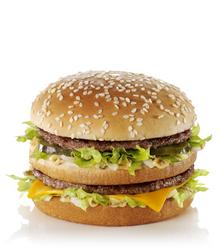 by business editor Trevor Sturgess
Fast food chain McDonald's is creating 65 jobs in the county on the day unemployment in Kent and Medway fell by more than 300.
Figures released today by the Office for National Statistics showed that 34.402 people in Kent and Medway were claiming job seekers allowance last month.
Medway's claimant count fell by 153 to 6,655 (3.8% of the workforce), while the total for the rest of Kent fell 171 to 27,747 (3%).
Nationally, there were 2.49 million unemployed people (7.7%) in the three months to November, down 37,000 on the previous quarter and 185,000 lower than a year earlier.
The national monthly claimant count fell by 12,100 to 1.56 million.
There was a mixed picture across the county, with falls in eight of the 12 districts and rises in four.
The biggest losers were in East Kent, with Dover seeing a rise of 121 and Shepway up 70.
The main winners were Maidstone (down 125), Tonbridge and Malling (down 80) and Ashford (down 57).
Meanwhile, McDonald's UK confirmed it was creating 65 new jobs in Kent this year as part of a nationwide plan to add 2,500 to the payroll. It currently employs 91,000 staff.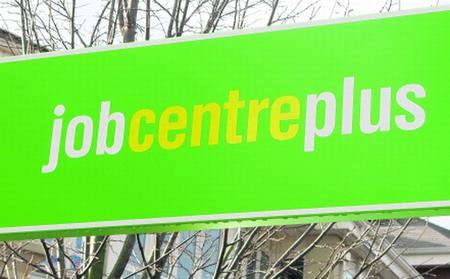 Business Secretary Vince Cable welcomed the news. He said: "A highly-skilled workforce is an important part of any growing business. That's why I am pleased to see how McDonald's is providing training and apprenticeships in a range of skills.
"McDonald's is to be applauded for helping adult employees get qualifications in maths and English.
"Poor literacy and numeracy skills can hold people back in the workplace, which is why the Government has doubled the funding for these core subjects."
New employees in Kent will also have the chance to gain nationally recognised qualifications while working at McDonald's, improve their skills and progress further in their careers.
---
The figures in detail
Kent and Medway, 34.402 (down 324); Medway, 6,655 (down 153); Rest of Kent, 27,747 (down 171).
Ashford, 1,901 (down 57); Canterbury, 2,271 (up 41); Dartford, 1,706 (down 25); Dover, 2,625 (up 121); Gravesham, 2,429 (down 33); Maidstone, 2.347 (down 125); Sevenoaks, 1,180 (down 13); Shepway, 2,730 (up 70); Swale, 3,355 (up seven); Thanet, 4.815 (down 20); Tonbridge and Malling, 1,434 (down 80); Tunbridge Wells, 954 (down 57).