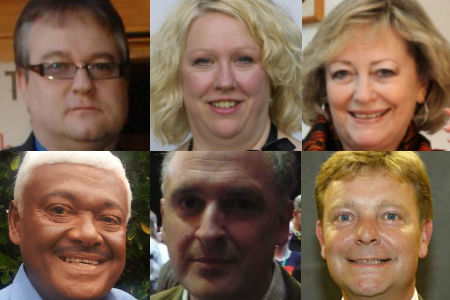 by political editor Paul Francis
The election to become Kent's first directly-elected police commissioner is entering its final stage - with just one week before voters go to the polls.
Six candidates are in the running for the £85,000-a-year post, which will see the commissioner replace the appointed Kent Police Authority in what has been described as one of the most far-reaching reforms of policing in a generation.
Whoever wins after voting at around 1,000 polling station next Thursday stands to become one of the most important elected officials in the county.
They will oversee the strategic direction of one of the country's largest forces and have responsibility for a £258million budget.
While the commissioner will not have day-to-day operational control of the force, they will have extensive and far-reaching powers - including setting the overall priorities for the police and deciding how much council taxpayers should have to pay to meet the force's running costs.

There are fears of a low turnout and questions have been raised about whether or not more should have been done to raise the profile of the election.
The Kent campaign, like other parts of the country, has been relatively low key.
Despite this, Kent's six hopefuls have spent recent weeks trying to galvanise support for their campaigns and have taken part in a series of hustings meetings.
Whoever wins, the way in which Kent Police is run will be radically altered, with the victor arguably set to become one the county's foremost elected officials.
We asked each of the six candidates why they were standing, what they would do and what they would bring to the job. View their answers here.