Vulnerable people in Kent could be find it harder to get vital crisis loans under plans for councils to take over the running of schemes from the government.
Kent County Council is warning that as the recession continues to bite, there may not be enough money to meet demand for help from some of the most impoverished people in the county.
The authority is to take on responsibility for dealing with applications for loans and grants that are currently provided by the government through the Department of Work and Pensions.
But it is likely to have to do so with less money as the government is paring back money under the Social Fund to the levels of 2005-06.
According to KCC, loans and grants this year totalled £2.9m while in 2005-06, £1.9m was spent - a £1m difference.
Money is offered on a discretionary basis to help with food, fuel and travel expenses and to help pay for furniture or other household goods.
They are typically offered to those on benefits who have short-term cash problems. Many are disabled, single parents or jobless.
A report outlining how KCC will run the scheme says the money being allocated by central government may be inadequate. It also says claimants will no longer get cash but vouchers."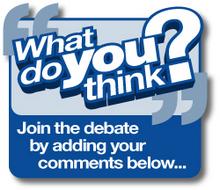 It is of particular concern the funding transferred will not be sufficient to meet demand, particularly in view of the current uncertain economic situation and the wider welfare reforms.
The funding is a fixed budget and there is a danger that it may not last for the required period."
It goes on: "It is hoped that by restricting support to goods and services the money is more likely to last for the required period."
KCC says it expects to get about £2.8m to fund the programme next year. It is unclear what will be available in the long term.
Charities have expressed concern at the shake-up. A spokesman for the Child Poverty Action Group said: "The government is placing councils in a very difficult place because they have to provide for the administration costs which are inevitable.
"The more difficult economic climate means that more people are likely to have recourse to schemes like this."
According to KCC, 23,000 residents made claims for loans in 2011-12, of which 18,620 were granted. In addition, there were 9,010 applications for grants, of which 4,260 were granted.
On average, community care grants were about £400 while crisis loans to cover living expenses are about £60. Most of these go to those aged 18-24.