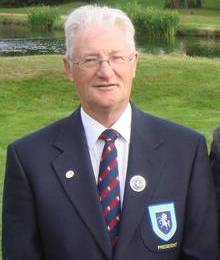 A Kent golf boss extradited to the US over claims he tried to export weapons to Iran has been released on bail.
Christopher Tappin, 65, was freed after a court appearance in Texas.
Mr Tappin, president of the Kent Golf Society, has been held at a detention centre in New Mexico since February.
He faces allegations he sold batteries that could be used in surface-to-air missiles.
Mr Tappin, a businessman from Orpington, denies any wrong-doing.
He will be fitted with a GPS device and live with one of his lawyers while on bail.