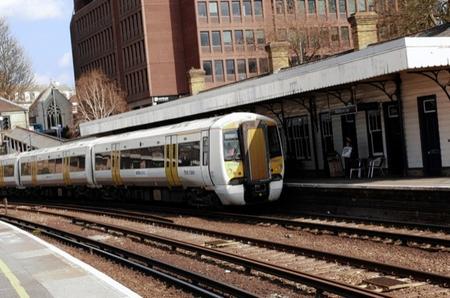 by political editor Paul Francis
Kent MPs are to meet the new secretary of state for transport to call for a cut in rail fares.
Secretary of state Patrick McLoughlin agreed last week to meet the county's MPs and acknowledged fares were putting pressure on hard-pressed commuters.
It comes after the news that fares could rise by as much as 6.2% in January, based on the fact operator Southeastern will be able to calculqte its prices on an inflation rate of 3.2% plus a further 3%.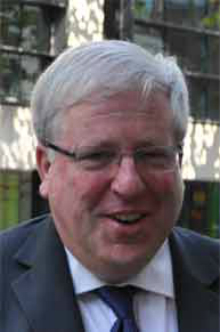 The meeting was suggested by the Chatham and Aylesford MP Tracey Crouch, who called on the minister to "engage in a substantive conversation about rail fares and services for our constituents."
Mr McLoughlin, pictured left, agreed to a meeting during an opposition debate on train fares.
"As I have said, a huge number of people rely on commuting, particularly in areas such as Kent, and that is very expensive for them. I shall be more than happy to arrange a meeting in the not-too-distant future."
Ms Crouch said the meeting was likely to take place in October once the party conferences were completed.
Sittingbourne and Sheppey MP Gordon Henderson said: "My constituents have seen their rail fares increased time and time again; however, there has been minimal improvement to the service they receive, which is unacceptable. I hope that by meeting with the transport secretary, Kent MPs will be able to convince the government to take action to help local commuters."
Many of the county's Conservative MPs have been highly critical of the proposed increases, with the Tonbridge and Malling MP Sir Johgn Stanley even accusing his own party of exploiting commuters.
What do you think? Join the debate below.