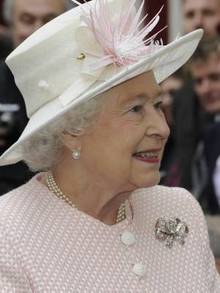 by Alan McGuinness
Medway's hopes of being made a city for the Queen's diamond jubilee have been given a huge boost by the bookies.
William Hill is quoting odds of 6/1 for the Towns' bid for the honour - making it second-favourite.
It is a remarkable shortening of the odds since last summer, when the bid was considered a long shot at 50/1.
An announcement one who will get the title is thought to be just weeks away.
Medway is one of 25 areas vying for city status.
Reading is still the overwhelming favourite at 10/11, but the Cabinet Office confirmed last month that more than one place could be given the title.
Oher contenders include Perth (8/1), Middlesbrough (10/1), Doncaster, Bournemouth and Dudley (all 14/1) and Milton Keynes (16/1).
Cllr Alan Jarrett, deputy leader of Medway Council, said: "Hopefully the odds reflect the quality of the bid we've made and the quality of the offer we have in Medway.
"We hope that when the powers that be make the decision it will bode well for us."
William Hill spokesman Joe Crilly said: "Since we opened the betting on the Diamond Jubilee City Status over six months ago, we have seen pretty much one way traffic for Reading - which has been backed in from 4/1 to 10/11.
"Saying this however, the outsiders have been known to finish strongly in races like this and so all is not necessarily lost for Goole and the other runners."
The decision to award city status is being made as part of the Queen's 60th anniversary celebrations.
This is Medway's third bid in just over 10 years, having been unsuccessful in 2000 and 2002.
The government requires that an administrative area rather than an individual town, such as Rochester, must bid.