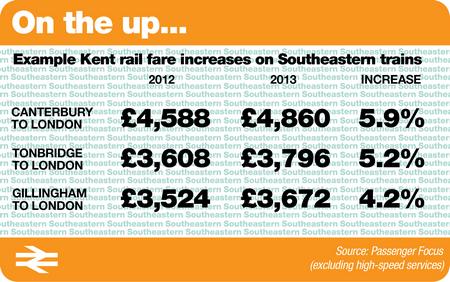 Kent commuters are facing one of the highest price rises in the country for next year's season tickets, it has been revealed.
Details of how much annual passes will cost have been announced today - with passengers travelling from Canterbury to London set to pay 5.9% more from January.
The inflation-busting increase means the cost for hard-pressed passengers will go up by £272 to £4,860.
It is among the biggest hikes in the country, with fares in England, Scotland and Wales going up by 4.2% on average.
Other big increases will be felt by commuters elsewhere in Kent on Southeastern services.
Season tickets from Tonbridge to London will rise by 5.2% to £3,796, while annual passes from Gillingham to the capital go up by 4.2% to £3,672.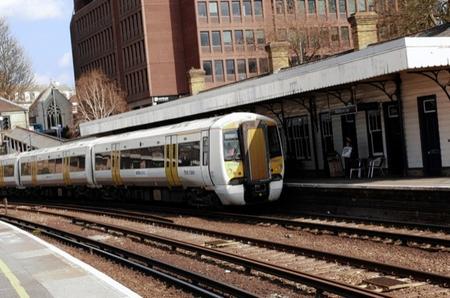 Watchdog Passenger Focus encouraged commuters to renew tickets now - before the hike comes into force.
Chief executive Anthony Smith said: "Passengers will feel this pain.
"After years of above-inflation fare rises, fresh increases are piling pressure on already high fares.
"The government and the rail industry must now work together to deliver on the welcome promise to get fare rises in line with inflation."
In August, Kent MPs spoke out about their own government's plan for inflation-busting rail fare increases of an average of 6.2%.
One accused the government of exploiting commuters and using fares as a disguised form of taxation.
But last month, Prime Minister David Cameron announced the average rise for the next two years would be capped at an average 4.2%.
However, rail firms are able to raise some season tickets above this so long as the average increase is not above that figure.
What do you think? Join the debate below.