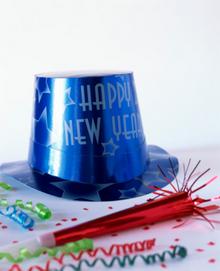 Kent's revellers are set to see the new year in a little closer to home than usual... in their own homes!
Research out today reveals 12% of those marking the new year in the county will be foregoing the party poppers and bubbly altogether - saying they're not celebrating the new year at all.
And some 41% of those polled said the celebrations were just too expensive in Kent - with an average New Year's Eve night out setting back partygoers a whopping £90.
But just over a quarter of those surveyed by Eventbrite said they were going to mark the occasion with family and friends.
How are you celebrating the start of 2013? Join the debate below.