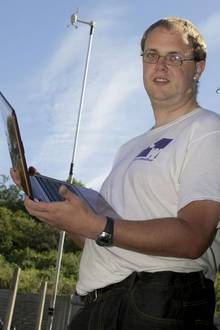 by Dave Weston
Kent's dreams of a white Christmas could still come true, a county weatherman has predicted.
Amateur forecaster Shaun Maltby, from Strood, does not expect Kent will be covered in the white stuff on Christmas Day.
But the 29-year-old said hopes remain high of a dusting of snow from Boxing Day.
Shaun, who runs kent-weather.co.uk, said: "There's a chance of snow arriving probably just after Christmas - there's a chance of it on Boxing Day.
"The cold air will start filtering down from the north on Christmas Day. It should arrive with us possibly around Boxing Day time."
Although he said it is too early for an accurate forecast for the big day, he fears we will have to wait another year for picturesque white scenes on Tuesday.
Shaun, of Carnation Road, believes the temperatures for Christmas Day will be just too mild for snow to fall.
"It's looking mild on the day itself," Shaun said. "Temperatures will probably be slightly below what we'd expect to see for around this time of year.
"But they're a little bit too warm than we would expect for snow."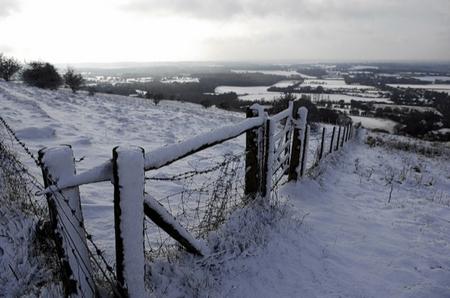 Mild temperatures of up to 10 Celsius in Kent this week are expected to give way to colder weather by the weekend.
Christmas Eve should bring highs of three Celsius - with temperatures likely to plunge below zero towards Boxing Day.