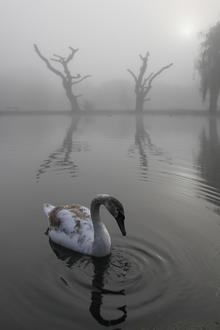 Fancy your chances as a budding wildlife photographer?
A competition open to all photographers of the flora and fauna of Kent has just been launched.
It is the Kent Wildlife Trust's 6th annual Wildlife Photography Competition, aimed at encouraging locals to venture out this spring and summer to capture images of the natural assets of the Garden of England.
The four categories cover fauna (mammals, insects, birds etc), flora (plants,trees, lichens, fungi etc,.), landscape, coastline & people and junior (aged 17 and under).
Photographs can be taken at a variety of places, including nature reserves, parks, schools, gardens and the seaside, but they must be in Kent.
Prizes are up for grabs in the free competition, and the winning entries will be showcased in Wild Kent magazine and the Trust's website and at its five visitor centres.
An awards evening will also be held for the winners at the sponsor's premises– The Barnyard Restaurant at Upchurch near Sittingbourne – in the autumn.
The judging panel will be chaired by a representative of the Natural History Museum Photographic Unit.
The closing date for entries is July 31, and an entry form can be found the the Kent Wildlife Trust's website. Entrants can also call 01622
662012 or email info@kentwildlife.org.uk