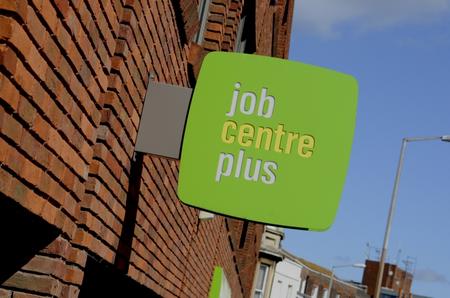 by business editor Trevor Sturgess
The recent downward trend in unemployment has ended abruptly with a steep countywide rise of more than 1,400.
The number of people out of work and claiming Jobseekers' Allowance jumped to 35,827 - a rise of 1,425 over the previous month, according to figures from the Office for National Statistics released today.
In Medway, the dole queue lengthened by 258 to 6,913 (4% of the workforce) and across the rest of Kent by 1,167 (3.2%).
All Kent's 12 districts were hit, with treble-digit rises in Dartford (up 119 to 1,825), Gravesham (up 138 to 2,567), Maidstone (up 189 to 2,536), Swale (up 104 to 3, 512), and Thanet (up 104 to 4,919).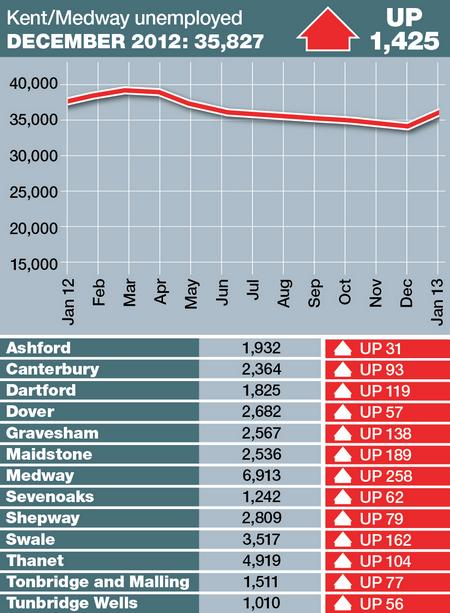 Kent's rise bucked the national claimant count, which fell 12,500 to 1.54million.
National unemployment for the three months to December fell by 14,000 to 2.5 million, a rate of 7.8%.
Nationally, the number of employees increased by 133,000 to 25.24million, while the number of self-employed people rose by 25,000 to reach 4.22million.