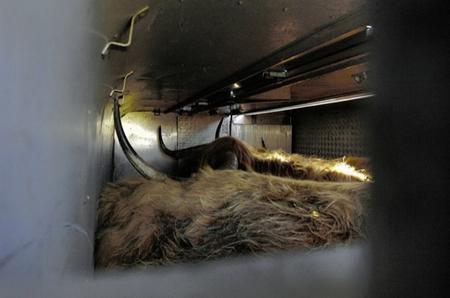 Motorists were left in udder disbelief after three Highland cows were at the centre of a dramatic rescue on one of Whitstable's busiest roads.
Traffic stopped moo-ving on the Thanet Way at 1pm when police cordoned off the road after a trailer carrying the cattle overturned.
At the time, the cows were being transferred by the Kent Wildlife Trust from West Blean nature reserve to Hothfield in Ashford.
Police, two fire engines and the animal rescue unit were called to the scene and dragged the trailer to a nearby field where the cows were released.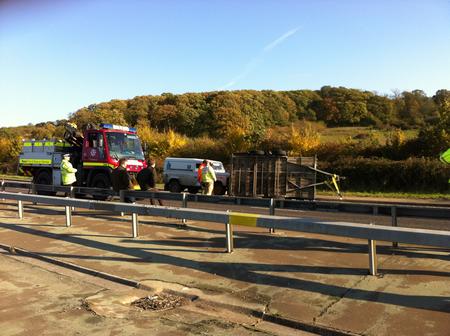 The two-hour operation was successful after the cows escaped unharmed as HGV vehicles were deployed to block the cows from running across the road.
Both firefighters and wildlife experts said it was fortunate the cattle sustained no serious injuries.
Kent Fire and Rescue incident commander Mick Smith said: "These types of incidents tend to be protracted and do take longer than we would like.
"We have to take into consideration the advice of the vets, owners, police and the welfare of the animal, which is paramount.
"They went into the field to follow the owner who had a bucket of cattle food. Within two minutes they were grazing so we had a very good outcome."
After the incident the cows were left in Wraik Hill as alternative plans were discussed.
Kent Wildlife spokesman Ray Lewis said: "We were moving the cattle from West Blean nature reserve to Hothfield in Ashford.
"Our driver had a problem with the trailer snaking at 40 miles per hour and the trailer overturned on the Thanet Way.
"Both the driver and the cattle are ok.
"The cattle remained upright incredibly and were relatively unscathed.
"They have temporarily been moved to Wraik Hill in the interim until we make alternative arrangements."