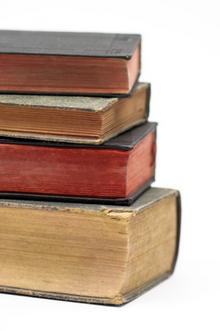 by political editor Paul Francis
As many as 10 libraries in Kent could be taken over by parish councils or other community groups as part of a drive by the county council to save money.
The council is in discussions over transferring responsibility for running some of its libraries to volunteers in a move it believes will benefit library users and others.
Although the authority has reaffirmed that it does not have any plans to shut libraries, it plans to reduce spending on the service by £500,000 next year - with the budget for its 97 libraries going down to £13.2m.
The libraries in question have not been identified, but they are understood to be among the smaller, rural libraries run by KCC.
One possible option is that parish councils will use libraries as their office and agree to run the service in return for a fee.
Cllr Mike Hill (Con), KCC cabinet member for community services, said: "We are making good progress with local organisations and hope to flesh out some of these proposals at some time in the future. We are retaining our library service, but clearly have to do it in a cost-effective way."
Speaking at a launch of a public consultation over its budget plans last week, KCC leader Paul Carter said that allowing community groups to run libraries would half the running costs.
Many other councils are already handing over libraries to volunteers, but the idea has not proved universally popular and some campaigners have taken legal action.
However, in a recent development that will encourage KCC to pursue its plans, the government has declined to intervene to stop similar proposals going through in three other authorities.