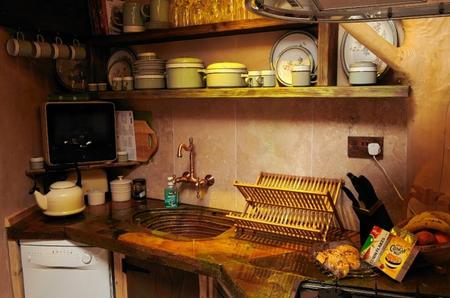 A Kent man claims to have built Britain's tallest holiday treehouse – and has kitted it out with a hot tub, 60-inch cinema and Sky TV.
Chris Whalley, from Blean, splashed out £60,000 over seven months building the Treehouse Hideaway.
It sits 20ft off the ground and overlooks animal enclosures at Druidstone wildlife park, near Canterbury.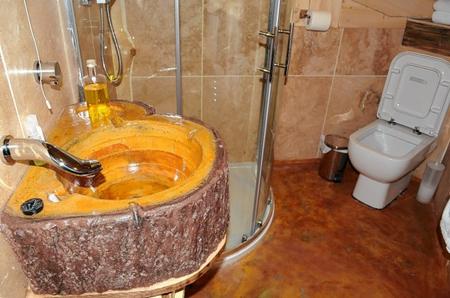 The 54-year-old used scrap wood from a builders' merchants and driftwood from Whitstable beach to construct the home, which he claims is the tallest habitable treehouse in the UK.
He and wife Michelle have already taken bookings from as far away as Australia and America and notched up five-star reviews on Trip Advisor.
Chris said: "We were staying in the log cabin one night in the hot tub with a glass of wine and I said 'I'm bored' – I needed something to do.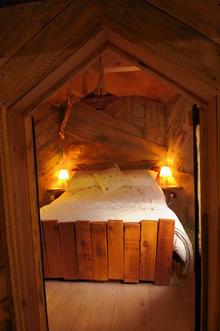 "I said I wanted to build a treehouse at the top of the garden and that was it.
"I built it from scratch. It was a bit ambitious and I'm glad it's over; it's half-killed me.
"There are several treehouses in Britain, but none that are habitable. People often have to go abroad to France if they want to stay in one. We have had nothing but good responses so far."
The couple's dreams were almost dashed before they got off the ground after Blean parish council and angry neighbours objected to the plans.
Chris said: "There was a bit of controversy. We did have a few members of the parish council and a neighbour that didn't want it. We have had a year of wrangles.
"Everyone now seems to have got over themselves and they seem to have come to terms with what we are doing. We send a lot of people to the Royal Oak pub and the local shops and we have people come from all over the world."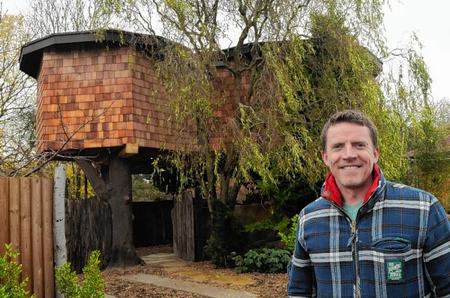 The treehouse, which also has a log burner and tree-themed sink, is available for between £150 and £200 a night.