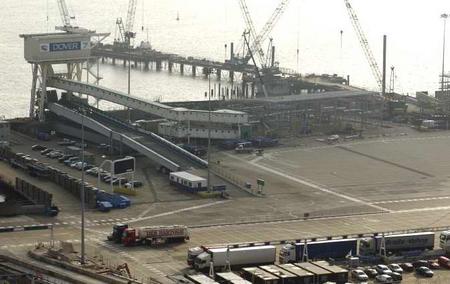 A lorry driver accused of smuggling illegal immigrants into the UK in cars on a transporter failed to appear for his trial - but was cleared by a jury.
Vitalijus Mazikas did not answer bail at Maidstone Crown Court and was tried in his absence on a charge of assisting illegal immigration.
The 35-year-old Lithuanian drove the transporter carrying Hyundai cars off a ferry at Dover Docks on March 20 this year and was directed to a scanner.
Prosecutor Rossano Cifonelli said Mazikas ignored the instruction and drove to another area. He was sent to the scanner and customs officials saw the images of people in the boots.
The cars were removed from the transporter and four Vietnamese - two women and two men - were detained.
They did not have valid UK visas or entry clearance and, as they were not EU nationals, could not enter the country.
Mr Cifonelli said Mazikas had driven the cars from the Czech republic and had the keys to them. He claimed the immigrants must have entered the cars when unlocked and managed to climb into the boot.
"The prosecution say this version of events is not believable," he said.
"Firstly, it goes against the policy of Hyundai for the cars to be unlocked. Secondly, the people would have to crawl to the upper level and go into the cars.
"Someone had to assist them to get into the vehicles and replace everything - put the seats back, close the boot and return the keys."
Mazikas's defence was that he did not know the illegal immigrants were in the cars.
Jurors took just an hour to acquit him.