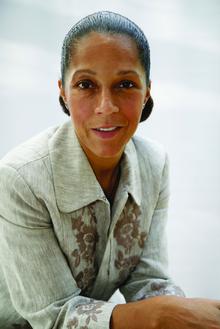 by Angela Cole

The husband of Maidstone and the Weald MP Helen Grant has resigned from her staff after putting her in an "embarrassing position", it has emerged.
Simon Grant had been working as senior advisor to his wife, but quit three weeks ago after admitting he had altered her staff's sick pay entitlements on their contracts.
The admission only came to light after Mrs Grant's constituency assistant Tony Williams, from Penenden Heath, spoke out after finding his contract had been changed from the standard 26 weeks to just a fortnight.
In a statement two weeks ago, Mrs Grant's office said the change to the entitlement had been made to save taxpayers' money and that they had been in line with the sick pay given to her law firm staff.
After Mr Williams, who took sick leave in August after suffering a heart attack,
raised the issue with IPSA, the parliamentary regulatory body, they immediately asked for it to be changed to be in line with all government standard contracts.
But now Mr Grant has admitted it was he who had made the change - unbeknown to his wife - and had resigned as a result.
He had told Mrs Grant about the changes in early November. His own contract had not been altered.
Mr Grant said: "Failing to tell my wife about the discrepancy when it was discovered in August was an error of judgement which has put her in an embarrassing position through no fault of her own.
"I have gained nothing from the discrepancy itself which was a genuine oversight."
The revelation comes after Mrs Grant came under fire for claiming the £20,000 expenses for a second home despite living just 19 miles from the House of Commons.