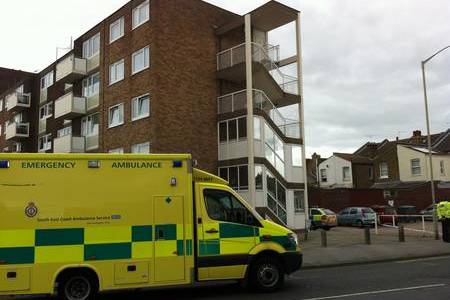 A man is believed to have fallen to his death at a block of council flats in Herne Bay this afternoon.
The body of the man - said to be in his 60s - was found in the garden of Elizabeth Court in Queen Street.
The Kent Air Ambulance was called to the scene at about 2.15pm and landed in the nearby Memorial Park.
The man, who had suffered multiple injuries, was pronounced dead.
Kent Police were called at about 2.25pm. Detectives say they are trying to establish the circumstances surrounding the man's death.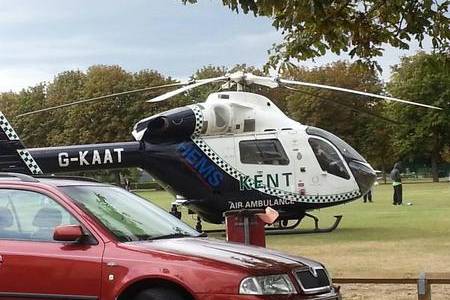 Levi Taylor, 17, witnessed the commotion. He said: "It was absolute madness.
"There were three police cars and three ambulances and then the helicopter.
"It was pretty clear somebody had been seriously hurt."