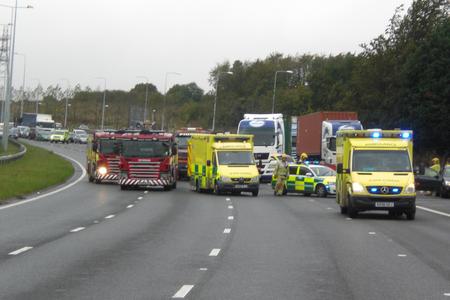 Two people were taken to hospital after a crash on the A2 on Monday morning.
The crash, which involved a red Transit van and a dark coloured Ford, happened at around 8am on the coast-bound carriageway, less than 100 yards after the Gravesend West junction.
A man was taken to King's College Hospital, London, after suffering serious leg and pelvic injuries.
Another casualty was taken to Darent Valley Hospital, Dartford.
Three fire engines, two ambulances and three ambulance cars were at the scene of the incident and the road was closed while a forensic examination was carried out.