by Jess Banham
More than an hour of Mandarin every week and animal lessons on their on-site farm... lessons at Kent's first free school will be a far cry from most classrooms.
Tiger Primary School opens its doors near Maidstone this morning with 60 pupils aged four in Reception and 16 aged five in Year One.
It is based at the New Line Learning Academy, in Boughton Lane, Loose, and will eventually cater for students up until 11.
Alongside the core curriculum, the school hopes to offer more time for specialist classes in subjects such as music, gym, dance and languages.
It will be Kent's first free school - funded by the taxpayer, but not under direct government control.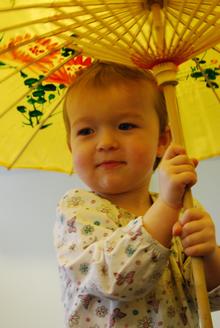 Head teacher Emma Bryant said: "We're offering a creative curriculum here that really has key texts and children's books at the heart. It's cross-curricular covering all subject areas."
Each term, the children will be given a theme - such as knights and castles - that will feature in many of their subjects from history to maths.
"In addition to that the children are taught Mandarin," said Ms
Bryant. "They have three sessions taught by specialist staff.
"What we've found is that young children absorb the language very quickly and obviously Mandarin is becoming a very widely-spoken language in the world and it's important in the economy as well."
Tiger Primary pupils will also have access to other on-site resources, such as a farm and ecology woodland.
There has been some criticism of free schools recently, particularly from Labour, following the failure of three major projects.
But Ms Bryant believes they give parents greater choice. "There are many parents in the local area that try to get their children into school that are oversubscribed, no matter how close they live to them," she said. "We're just giving them an alternative.
"The fact that we're oversubscribed in reception and we had a waiting list shows that there was a need for another school here."
What do you think about free schools? Join the debate below.