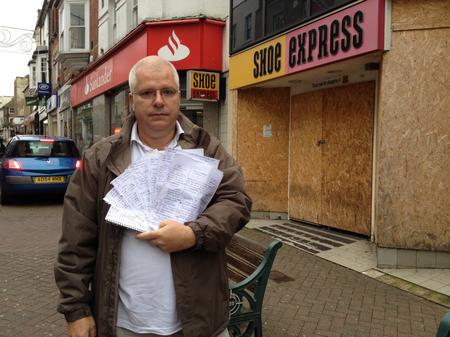 by Julia Collins
Margate market traders who were given just days to close their stalls have won a reprieve.
A total of 12 stall holders received "notices to suspend" the market while planning permission was sought from the council to relocate the market to its former site at the lower end of the High Street.
Margate Town Partnership, which runs the market alongside Hughmark Continental Limited, previously said the market's location is blocking newly-occupied stores.
Now the traders have been told they can stay put - for now at least, but the future is uncertain with no date for when they might have to leave.
For years, the market has been moved up and down the town to chase footfall or because of engineering works.
But trader Vince Munday, who runs a Thai and English food stall, said livelihoods were in danger of being taken away from traders just months before Christmas.
He set up a petition on the day the traders received their notices and gained 360 signatures in five hours against the closure.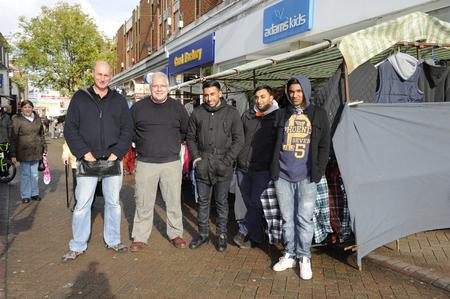 He said: "It was a fantastic response, not just from the public but shopkeepers as well. There's a big difference to footfall when the market is there and when it isn't.
"We couldn't have afforded to lose the trade just before Christmas, which is the biggest trading time of the year.
"We're down to 12 market traders and in these current times nobody can afford to lose work - it would have been a big hit to everybody at not a great time.
"They've let us stay for the time being and we're very grateful for that.
"But they're fighting in the face of what every other town is trying to do. Every other town is trying to get a market in - they've tried to get rid of it."
Estate agent Terence Painter, who is part of the Margate Town Partnership and chairman of the Margate Town Team, said: "We did an audit and there were 28 empty shops and we're now down to 15, so you can see the success of bringing those shop premises back into use is having on the market.
"We're trying to get a balance between the two. We're not looking to stop the market - we're looking to relocate and it was only a suspension until the planning is agreed.
"Normally applications can take some considerable time. We felt that the winter months coming were probably the best time to suspend it, as it's not their best trading period."
What do you think? Join the debate below.