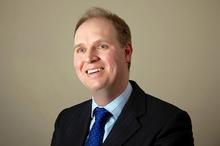 By Helen Geraghty
Estate agents in Kent say buyer confidence is returning to the county, with a high number of viewings for the time of year.
Edward Church, partner at Strutt & Parker, Canterbury, said: "We have seen viewings at levels that match the busiest times of the year. The new year very often heralds a return to enthusiasm for buyers and we are not surprised. Buyer confidence is coming back.
"There is an important 'but', which is that buyers are still sensitive to price. If the property is on at the wrong price, it won't attract interest. There is a stark divide and buyers are voting with their feet. If a property is well priced they will respond in large numbers."
He said buyers seemed to feel that they would be unlikely to see a further drop in prices.
His views echoed the latest report by the National Association of Estate Agents which showed the number of house hunters registered was now an average of 282 house hunters registered per branch, up seven per cent on the previous month.
Mark Hayward, president of the NAEA said: "Demand is clearly returning to areas of the market, and agents are seeing more house hunters looking for their ideal home."