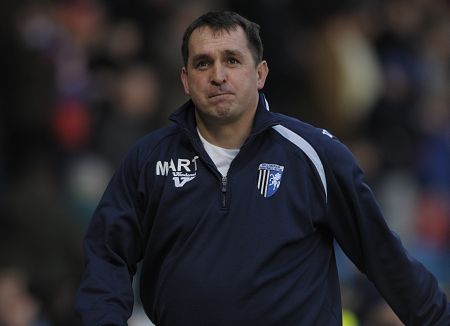 Gillingham manager Martin Allen rounded off a "special week" with victory over Dagenham at Priestfield on Saturday.
It was a week in which the Gills boss was named manager of the month in League 2 for January and one which ended with his side back on top of the table.
The Gills have bounced back from the televised home defeat to Wycombe by picking up seven points from nine and returning to the top of the table.
Allen said: "It has been a special week. The real test when you are a manager is when you don't play well, bits and pieces happen and you get a defeat and it's not good.
"Prior to the last 20 minutes against Wycombe, we had done all right, believe it or not but everyone says 'your rubbish'. Everyone says everything you are doing is wrong.
"I don't listen to all that, I can't. We got all our players together to believe in themselves and there was a reaction from the players and the staff and the supporters, all together as a team. That is what makes it special.
"It is easy when it is all going so well, like it was earlier in the season. It is when those testing times come along, that's when you earn the award as manager of the month."