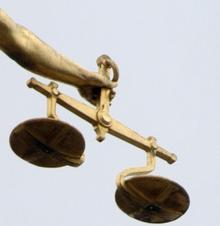 by Julia Roberts
A woman who subjected a youngster to "sadistic and ritualistic" abuse has been jailed for two-and-a-half years.
The woman, who cannot be named for legal reasons but was not the boy's mother, beat him and forced him into what were described as "stress positions" until he wet himself.
Maidstone Crown Court heard the woman also encouraged a dog to bite him.
In frustration, the boy began to self-harm and it was later discovered he had fractured his hand after punching his bed.
The woman, who lives in Medway, admitted three offences of child cruelty in relation to assault, ill-treatment and neglect.
Judge Charles Byers said it was "one of the worst cases of bullying" he had come across.
The judge added the abuse came to an end in January this year when it was reported to the police by a "dutiful" teacher at the boy's school.
The abuse occurred when the defendant was living in Gravesend. The boy confided in a teacher that he was "sick of living".
Deborah Charles, prosecuting, said that as well as physical abuse, the woman called him vile names and on one occasion ordered him to kneel in front of her and threatened to pour a cup of tea over his head if it was not made correctly.
"in the circumstances of this case there is frankly little i can say about the offending itself..." – kevin toomey, defending
The court was told one of the "stress positions" involved forcing the boy to squat.
"He recalled not being allowed up to go to the lavatory and wetting himself," added Miss Charles. "He then had to clean it up."
The court also heard the dog would be made to chase the boy and rip his clothes. "The defendant would encourage it to bite him by saying: 'Seize him, get him.'," continued the prosecutor.
The woman also threw objects at him - including jars of cream, a hairbrush and plates.
As a result of the abuse, he suffered injuries including a black eye from a punch, and bruises to his head, face, arms, back and hips.
Following her arrest, the woman told police the boy was defiant and told lies. She denied punching him or encouraging the dog to bite him.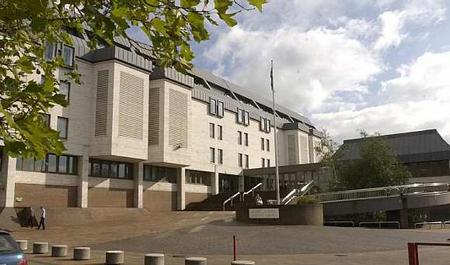 Kevin Toomey, defending, said the woman accepted "every episode" alleged against her.
He told the court that she had an "inability to cope and react" and had been referred for psychiatric counselling.
"In the circumstances of this case there is frankly little I can say about the offending itself," he added.
"She has expressed today, and in conference with me previously, her remorse and very belated understanding of the effect her behaviour has had."