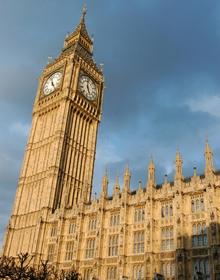 They're the new boys and girls on block, representing Kent in the House of Commons.
After an historic general election our nine new MPs are due to be sworn in from today and take their seats at Westminster.
From barristers to one-time stockroom assistants at Woolworths, Kent's backbenchers have varied backgrounds.
But one thing they do have in common is that they're all Conservatives.
Here, KentOnline's political editor Paul Francis gives you the low down on who they are and what they stand for.
---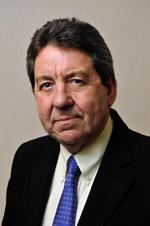 GORDON HENDERSON, Sittingbourne and Sheppey (Conservative)
Cheerfully independent, Gordon Henderson has finally made it to Parliament at the third attempt and at the age of 62.
Victory is a sweet one for this avowedly local candidate - he has lived on Sheppey for 30 years - given that he had thought he'd won last time only for those hopes to be dashed after a recount.
He describes himself as a true "Man of Kent", growing up on a council estate and going to local schools before leaving at the age of 16 to work for Woolworths as a stockroom assistant in Chatham.
He carved a career there, staying for 15 years and becoming a store manager before leaving in 1979 and taking on new challenges - including running his own restaurant in South Africa. He is a self-employed management consultant.
His affection for Sheppey is captured by his willingness to be labelled an adopted "Swampie" and he is proud of his links to the community.
Gordon is married to Louise, has three children and seven grandchildren, who are all girls. He is also a long standing supporter of Gillingham FC and Partick Thistle FC.
Politically, he is on the right of the party and has not hidden his Euro-sceptic views, signing up to the "˜Better Off Out of Europe" group.
He recently said that he had "no ambition to climb up the greasy pole" - and he is less like a careerist politician than most - and cited Frank Field, the long-standing Labour MP as someone he admired.
Little known fact: He has written five unpublished novels and many short stories
Ideal job: MP for Sittingbourne and Sheppey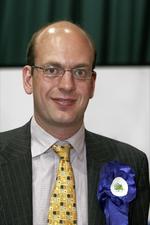 MARK RECKLESS, Rochester and Strood (Conservative)
Tenacity and perserverance are qualities most politicians need and Mark Reckless, the first MP to be elected to the newly-created Rochester and Strood constituency, has both.
The 39-year-old has spent close to a decade pursuing his ambition to become an MP in Kent and has finally succeeded at the third time of asking.
He came tantalisingly close in 2005, narrowly losing to the former Medway MP Bob Marshall-Andrews.
A philosophy, politics and economics graduate of Oxford University, he is a trained barrister and was called to the Bar in 2007. His CV includes a stint as a UK economist for the investment bank Warburgs and employment with a leading firm of City solicitors.
He became a Medway councillor in 2007, representing Rochester West and is a member of the Kent Police Authority. He lives in the centre of Rochester.
Politically, he has shown something of an independent streak and can be considered to be on the right of the Conservative party, citing Margaret Thatcher as his heroine and maintaining that immigration needs to be cut and that more police are needed on the streets.
He is an avowed Euro-sceptic and when seeking the nomination for Rochester, he made plain to the local party that he was at odds with the Conservative line on a number of issues and was prepared to speak out on them. It may not have endeared him to party managers at Conservative Central Office but it went down well with activists who chose him ahead of 100 other would-be candidates.
He counts the Euro-sceptic Conservative MEP Dan Hannan as a close friend and commentator for the Daily Telegraph, who described him as "refreshingly independent".
He was best man for Dan's wedding, organising a stag night in Reykjavik in Iceland - determined to celebrate the event in a non-EU country.
Dream job: Home Secretary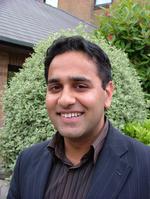 REHMAN CHISHTI, Gillingham and Rainham (Conservative)
Back in 2005, Rehman Chishti, 31, unsuccessfully contested the Sussex seat of Horsham - a safe Conservative seat held by Tory chairman Sir Francis Maude.
It was unremarkable in one sense but remarkable in another: he did so as a Labour candidate. A year later, he announced he was defecting to David Cameron's Conservatives, saying Labour - the party he had joined in 1997 - had become arrogant, complacent and out of touch.
He has always denied he was promised a safe seat in return but in landing the candidacy for the super-marginal of Gillingham and Rainham, his prospects of a Parliamentary career were indisputably enhanced.
Not that he was parachuted in. Born in Pakistan, he has lived in Gillingham since the age of six, went to school in the area until going on to study law at the University of Wales, Aberystwyth and has practised as a barrister since being called to the Bar in 2001.
He was elected to Medway Council in 2003 as a member for Gillingham North, then following his defection became Conservative councillor for Rainham Central. He is cabinet member for community safety.
Politically, he has been careful to toe the party line on most issues and is regarded as ultra loyal, rarely deviating from the main policy lines and enjoying something of a reputation for being determinedly "on message."
He cites his hero as Winston Churchill, saying he was a great leader.
On local issues, he has focused on improving train services for commuters, cracking down on crime and improving health care.
He should be well-placed to withstand the physical rigours of Westminster. He is an enthusiastic runner and has completed several half marathons for charity and is a keen cricketer.
Dream job: Prime Minister
TRACEY CROUCH, Chatham and Aylesford (Conservative)
Election to the House of Commons will not be the only reason Tracey Crouch will be celebrating this week. An avid Spurs fan - as well as an FA-qualified coach - she may be examining her diary closely to see if her Parliamentary duties will clash with her team's European fixtures next season.
Tracey has well-established roots in the county, growing up the county and going to school in Folkestone before studying law at Hull University. She is the daughter of a social worker and insurance broker.
Her first foray into politics came, in her own words"by accident" when she had a two-year spell working as a researcher and aide to various Conservative MPs, including Michael Howard, the Folkestone and Hythe MP.
She left to become a political consultant, representing clients ranging from chocolate manufacturers, slimming groups and pet charities.
Tracey returned to Westminster in 2003, becoming chief of staff to the then shadow education secretary and Ashford MP Damian Green, before moving to a similar role for shadow home secretary David Davis.
In 2005, she left Parliament for a second time to work in the City for insurance giant Norwich Union and its parent company Aviva, again as a political consultant.
She applied to become a Conservative candidate and was put on David Cameron's controversial "A" list, designed to improve the number of women and ethnic minority candidates, securing the Chatham and Aylesford constituency nomination in 2006.
Her Parliamentary connections and experience of Westminster are likely to prove invaluable and although she has insisted she wants to spend time on the backbenches, she is seen as someone who could rise quickly up the ranks.
She recently featured in a photo shoot of potential new MPs for women's fashion magazine Grazia and has conceded in an interview: "If you're going to be worried about that [being judged for what you wear and how you look], you shouldn't go into public life."
Locally, she has campaigned over plans to build 9,200 homes in Capstone Valley and cites uncontrolled immigration as one of her main concerns.
Her love of soccer has led her to coach the local under-12s Meridian Girls team.
Little known fact: She is the first MP called Tracey to be elected to Westminster
Ideal job: Sports Minister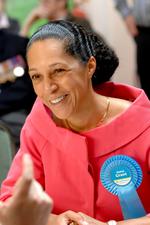 HELEN GRANT, Maidstone and The Weald (Conservative)
For anyone looking for a candidate to symbolise the Conservative party's re-invention under David Cameron, Helen Grant ticks all the right boxes.
Born in London to a single mum, she was brought up on a council estate in Carlisle for much of her early childhood. She also happens to be black and, with her election, has made a mark in political history by becoming the first black female Conservative MP.
Growing up on a tough council estate proved a formative experience and she has said in interviews that she was bullied but found an escape through sport, developing talents in several and becoming the under 16 judo champion in the north of England, as well as captain of her school's tennis and hockey teams.
After studying law at Hull University, she went on to train as a solicitor and after qualifying in 1988, went on to set up her own Croydon-based firm, specialising in family law.
She joined the Conservative party when Cameron became leader and after applying to become a candidate, was quickly put on the party's "A" list aimed at selecting potential MPs that would broaden the party's base of support beyond its traditional core group of supporters.
Her success in being chosen as the candidate for Maidstone in January 2008 came after being shortlisted for two other constituencies - Hammersmith and Sutton and Cheam.
However, there was an early embarrassment when it emerged that she had once been invited to become a Labour council candidate and had very briefly been a party member. She says she was "seduced for about five minutes" before realising what a "complete shower" Labour was and had never voted for the party.
Politically, she has been closely involved in the campaign to stop maternity services at Maidstone Hospital from being transferred to Pembury and has lobbied over the reduction of train services from west Kent.
More recently, she triggered some controversy by explaining why she would consider claiming for a second home during a KM hustings meeting.
She is married to Simon, also a solicitor and has two teenage sons. She has a home in Marden.
Little known fact: The selection meeting to choose the Maidstone and Weald Conservative candidate was chaired by Private Eye editor and Have I Got News For You panelist Ian Hislop.
Dream job: Children's Secretary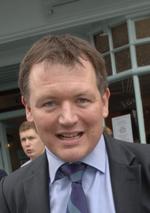 DAMIAN COLLINS, Folkestone and Hythe MP (Conservative)
At 36, Damian Collins has already been tipped to be a politician who has a bright future.
Just last year, he was identified as one of 30 prospective Parliamentary candidates by a political consultancy agency that singled them out for "their ability and potential to become an important and influentual political player. These are cabinet ministers, ministers and shadow ministers of tomorrow."
Now he has succeeded Michael Howard as the Conservative MP for Folkestone and many observers predict it will not be too long before he begins to move up the party's ranks.
Born in Northampton in 1974, he was educated at St. Mary's High School, and Belmont Abbey School in Herefordshire and graduated from Oxford with a degree in modern history in 1996.
Although he says his family was not steeped in politics, he developed an interest at university where became president of the Oxford University Conservative Association and after leaving, joined the Conservative Research Department.
On his website, he states that he became involved in politics because "I believe everyone should have the chance to achieve what they want in life with Government helping them along the way rather than holding them back."
In 1998, a year after Tony Blair swept to power, he became a Conservative party press officer, working for the party's foreign affairs and agriculture teams.
He comes from a background in advertising and communications and has worked for the M&C Saatchi advertising agency then in 2005 went on to become managing director of Influence Communications, specialising in social and political issues campaigns.
He cut his political teeth when he stood as a candidate in 2005 in a safe Labour-held seat before landing the Folkestone and Hythe nomination a year later.
He is married to Sarah Richardson, who is also active in politics and has been a Conservative councillor in Westminster for five years and also comes from a background in PR and communications.
The couple have two young children and live in Brabourne. Outside politics, the new MP lists sport as a keen interest as well as 'cooking with local ingredients.'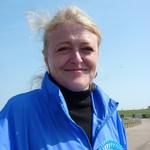 LAURA SANDYS, Conservative MP Thanet South (Conservative)
The newly-elected MP for Thanet South has Conservative politics in her blood.
She is the daughter of Duncan Sandys,a two-time MP who served in the government in the 1950s as defence secretary and was married to the daughter of Winston Churchill.
Born in 1964, she started her first business at the age of 17 and has since bought and sold several companies throughout her career, chiefly related to communications and marketing.
Among her jobs was a spell working for the Shopping Hours Reform Council, an organisation which promoted people having Sundays off.
She is deputy chairman of the Civic Trust, a trustee of the Open University and chairman of openDemocracy (correct), a forum for debate for about international politics and culture,
After unsuccessfully seeking a seat in the 2005 election, she was placed on David Cameron's 'A' list of candidates a year later.
She sought to the nomination for Folkestone and Hythe and had been considered a favourite but lost out to Damian Collins before landing the nomination for Thanet South.
Politically, she has been a member of David Cameron's Democracy Taskforce and worked for the party's defence team on energy security. She is particularly interested in small business regulation.
She married her husband Randolph Kent in 2007 and lives in Ramsgate.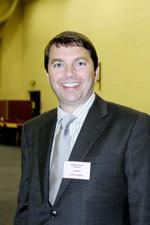 GARETH JOHNSON, Dartford MP (Conservative)
A solicitor who grew up in the constituency he now represents, Gareth Johnson, 41, insists he has never had any interest in standing anywhere but his home town.
He is married with two young children and describes himself as a progressive Conservative who believes David Cameron has transformed the party.
He has campaigned strongly against the increase in tolls on the Dartford Crossing, saying they should be scrapped and believes more needs to be done to help the regeneration of the town.
A former pupil of Dartford Grammar School, he is a strong supporter of the county's selective schooling system.
He says that on balance, Britain has gained by being part of the EU and believes the country should remain part of it.
Outside work and politics, he is a keen cricketer, occasionally turning out to play in the Kent Village League.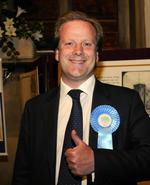 CHARLIE ELPHICKE, Dover and Deal MP (Conservative)
According to his website, the newly-elected MP for Dover and Deal believes "there is nothing like the sound of the crashing waves as I walk up and down Deal beach with my family and our dog Star".
In securing a majority of 5,274 and ousting Labour MP Gwyn Prosser, it is a sound that he can look forward to listening to for a few years at least.
Educated at the independent school Felsted and Nottingham University, Charlie Elphicke is - like a former Conservative MP for the area, Peter Rees - a tax lawyer and has previously worked in the pharmaceutical research industry and run an award-winning small business.
He contested the seat of St Albans in Hertfordshire for the party in 2001.
He and his family live in Deal and his late father lived near Aylesham, also in the constituency.
A research fellow at the Centre for Policy Studies, he is an expert on tax and pensions and has written several articles highlighting the impact of the previous Government's tax regime in worsening the problems facing the poorest members of society.
He opposes the sell-off of the Port of Dover, a key local issue that dominated the local campaign and is a subject the new government will have to address.
The Conservatives had supported privatisation in the 2005 election.
Like a lot of new MPs, he has embraced new digital technology and social networking sites like Twitter and Facebook. He has also set up his own You Tube TV station - although it appears not to have broadcast any fresh material for several months.
Away from politics, he says he enjoys "going to Deal's new Pier cafe for a good fry up with the kids".