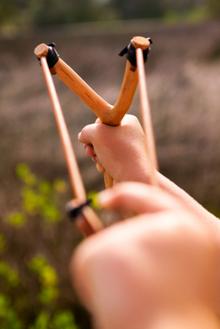 by Julia Roberts
Three men have appeared in court in connection with a spate of drive-by catapult shootings that caused damage to cars and homes.
Dean Kenny, 23, of Pier Road, Greenhithe, 24-year-old Richard Gaudoin, of Hawthorn Road, Dartford, and Ryan Burnside, 23, of Lower Croft, Swanley, are all accused of conspiracy to commit criminal damage.
The trio made a brief appearance at Maidstone Crown Court yesterday.
Gaudoin and Burnside stood in the dock while Kenny appeared via a video link with Elmley Prison.
They were arrested following reports of damage caused in Dartford, Sevenoaks and Gravesend between September 30 and October 15.
Judge Charles Macdonald QC was told during the preliminary hearing that a trial, which has been provisionally fixed to start on March 25, could last up to two weeks.
Kenny, who was remanded in custody, and Gaudoin and Burnside, who were released on bail, will return to court for a plea and case management hearing on February 8.