A Kent midwife has claimed hit TV show One Born Every Minute is putting women's lives at risk.
The reality programme, which is on Channel 4 tonight at 9pm, shows footage of women giving birth on a hospital ward and is now in its third season.
But Virginia Howes, 52, an independent midwife in Ashford, said she has seen outdated and discredited practices on the show, such as the use of the Valsalva Manoeuvre.
During two episodes in February and March, midwives were seen encouraging the practice, which involves sustained breath-holding for women who are pushing during the second stage of labour. 
According to Mrs Howes, The World Health Organisation, (WHO) has concluded this is dangerous and should stop being used.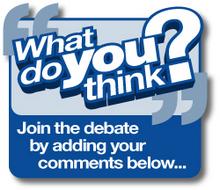 Mrs Howes, of Romney Point, Ashford added: "What you're exposed to is what becomes normal, so if a woman goes into hospital and a midwife tells her to do something and she's seen it on One Born Every Minute, she's not going to say I'm not going to do that, it's dangerous as they don't know it's dangerous."
Now she has set up a Facebook page – which has picked up over 1,500 supporters - to highlight the flaws of the show.
She concluded: "It doesn't portray births in a very fair way; it shows frightening scenes of birth, women in dire agony, strapped to machines and drips.
"In the first season they showed some water births, some normal births, where women weren't so interfered with and I think it's brilliant that these types of shows are on television.
"But it should be fair, it should be just and it shouldn't be showing out of date practices. It's not a fair representation."
A spokesman for the Channel 4 show said: "This is an observational documentary series.  
"During filming, the production company followed a range of parents as they embraced different challenges of childbirth, and witnessed dedicated staff running the hospital and caring for their patients.
"These programmes merely show what happens at any given time and do not advocate using a particular practice over another."