by Tim Collins
A rescue package for the financially-stricken K College is under consideration by a government minister.
Skills minister Matthew Hancock has received proposals to aid the ailing education provider in an attempt to secure the future of several of the college's sites throughout Kent.
K College has campuses across the county - including Ashford, Folkestone, Dover, Tonbridge and Tunbridge Wells.
A government task force was sent in to the crisis-hit college late last year as part of moves to help it sort out its huge debts.
It has an underlying deficit of £6.4million - the amount expected to be left after the college's recovery plan drawn up when it fell £16million into the red.
The news of Mr Hancock's involvement emerged during a meeting on economic developments within Ashford, held at the Invicta Chamber of Commerce.
Ashford MP Damian Green revealed the plans following a discussion on the future of the college's Ashford campus, and the stalled development of its new building in Elwick Road.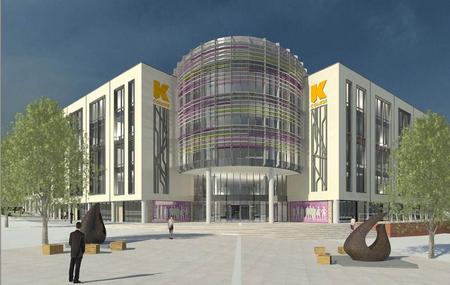 During his presentation, head of planning Richard Alderton outlined the council's position.
He said: "Further and higher education remain key priorities for the future of Ashford.
"I think it is hugely sad that financial difficulties have meant we couldn't deliver the project we had all envisaged, but it remains a highly important project."
Paul Andrews, managing director of employment website Jobs in Kent, highlighted a need in the town for more educational institutions.
"There seems to have been a huge emphasis today on buildings, but it's not just about that," he said.
"One of the biggest challenges we face here in Ashford is a skills shortage. We need a college here, and more."
Mr Green said: "I spoke to Matthew Hancock about proposals for a rescue package.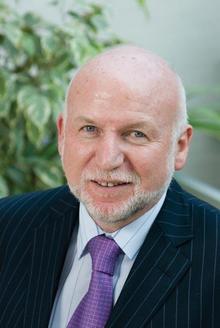 "A lot of people have recommended that K College concentrate efforts to keep Ashford's further education provision, perhaps by scaling back or closing other campuses in the county, or possibly looking further west.
"Whatever the case, there is a need for a certain amount of freedom, and the longer we leave the Elwick Road site derelict, the longer it remains a drain."
Phil Frier, interim principal of K College and pictured right, said: "I understand that the MP for Ashford was briefed confidentially by the minister on some of the discussions that K College has been having with his department.
"However, the final proposal regarding a timescale and process for reaching eventual solutions was only sent to the minister on Tuesday and it contains no actual details of proposals mentioned by Mr Green.
"As a caring employer, K College is committed to informing staff first if there are any proposed changes at the college. I have told our staff that I will tell them face to face when there is anything to report."
What do you think? Join the debate below.