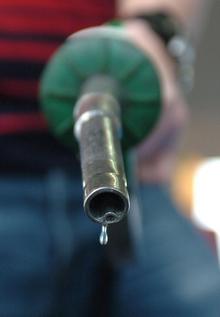 by Paul Hooper
Furious car driver Richard Hudson lost his cool with a motorcyclist who he claimed had made an obscene gesture towards him.
The 45-year-old followed victim David Woodland into a petrol station in Folkestone Road, Dover, and attacked him.
Dominic Connolly, prosecuting, told Canterbury Crown Court the incident was captured on CCTV and played to the judge.
It showed Hudson, of Cromwell Park Place, Folkestone, getting out of his car and kicking 33-year-old Mr Woodland – leaving him with a broken wrist – while other motorists ignored the fracas and carried on filling their tanks.
Hudson pleaded guilty to assault and was ordered to pay his victim £500 compensation – will have to do 150 hours of unpaid work for the community.
The prosecutor said the attack happened on January 9 at 4pm as Mr Woodland was riding his scooter and stopped at the BP garage to fill up.
"While he was there, this defendant pulled in at speed directly behind him. Mr Woodland was then pushed to the ground and was kicked two or three times – one to the side of his helmet.
"Hudson had been shouting at him during the attack and then got back into his vehicle and drove away."
Mr Woodland was later treated for an eight-inch bruise to his forearm and pain to his neck muscles.
"people in cars behave in a way towards each other that they would never do if they passed each other on the street..." – judge nigel van der bijl
Paul Green, defending, said Hudson was in slow traffic when the scooter rider made an obscene hand gesture "after weaving in and out of traffic".
He claimed the motorist had stopped at the garage to get cash when he saw Mr Woodland.
"It was a coincidence that they were there together. He was angry when the motorcyclist again became abusive to him."
Mr Green said Hudson has suffered from depression and the loss of his mother and step father as well as the breakdown of his marriage had led to a suicide attempt.
Judge Nigel Van Der Bijl ordered he should spend the next three months under partial house arrest – after being given an 8pm-6am electronically-tagged curfew.
"People in cars behave in a way towards each other that they would never do if they passed each other on the street. Sadly it's an all-too-common feature."