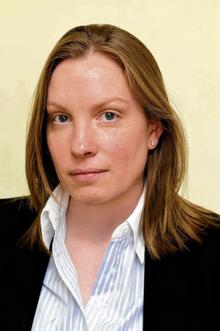 by political editor Paul Francis
A Kent MP has said statutory underpinning of a body to regulate the Press would not necessarily
prevent intrusions of privacy.
Chatham and Aylesford MP Tracey Crouch - a member of the culture, media and sport select committee - said she did not want to see any move to state control of newspapers and broadcasters.
Speaking ahead of the publication of the long-awaited Leveson report
into the culture and ethics of the industry, the MP said privacy laws in
other European countries had not stopped media intrusion.
Lord Justice Leveson published his report into press standards this lunchtime after hearing from almost 200 witnesses.
He said the Press Complaints Commission has failed - and is recommending it is abolished.
Lord Justice Leveson is suggesting the broadcast regulator Ofcom has a key role in overseeing a new independent, self-regulatory body underpinned by law.
Newspapers could be fined up to £1million if they are found to have overstepped the mark.
Lord Justice Leveson wants all publishers to sign up voluntarily to the new body, but said it does not amount to statutory regulation of the press.
Miss Crouch said: "I am not convinced that statutory controls are the way forward. We have statutory controls abroad which have failed to prevent intrusive journalism.
"If you look at what happened with the topless pictures of the Duchess of Cambridge, they were published in Italy, France, Denmark and Ireland, all of which have statutory controls, but in Britain, which has voluntary regulation, they were not."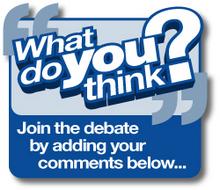 She added: "I do want to see tougher regulation and enforcement, but one
which brings a major change in attitude and practice. It is quite right to call for a cultural change and changes in attitude."
There was a case for a regime that would involve larger fines and bigger
apologies published, she added.
"There could be something similar to the way the BBC is regulated, like
a board with more lay members and fewer newspaper editors."
Folkestone and Hythe MP Damian Collins said: "Lord Leveson's report is right to focus on the failings of press
regulation, but is wrong to believe that the government's media
regulator Ofcom should oversee a new self regulation model.
"A free press is vital to a free society and a properly functioning democracy. Once statutory regulation of the press comes in, no matter how far removed from politicians, it will call into question the integrity of the
system, and lead to pressure for greater intervention in the future."
Five MPs in the county joined a call by more than 80 MPs urging the
government to steer away from statutory regulation.
They were: Julian Brazier (Canterbury); Damian Collins (Folkestone and Hythe); Tracey Crouch (Chatham and Aylesford); Gordon Henderson (Sittingbourne and Sheppey) and Mark Reckless (Rochester and Strood).
The joint letter said: "As parliamentarians, we believe in free speech
and are opposed to the imposition of any form of statutory control.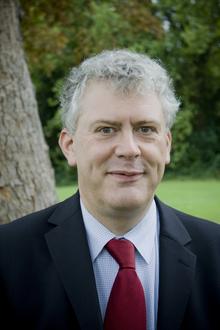 "No form of statutory regulation of the press would be possible without the
imposition of state licensing - abolished in Britain in 1695.
"State licensing is inimical to any idea of press freedom and would radically alter the balance of our unwritten constitution."
Professor Tim Luckhurst, from the Centre for Journalism at the University of Kent, (pictured left) said: "The danger is that this form of regulation will lead to a taming of newspaper journalism.
"Not that it will directly censor it, but it'll make it less contentious, less able to take risks and less able to break exclusive stories and that worries me a great deal.
"If politicians were too close to the Press in the beginning, is it really sensible to trust politicians to create a new regulatory system? I'm sceptical.
"Would a regulator overseen by Ofcom allow a newspaper to buy stolen computer discs which revealed that MPs have cheated on their expenses?
"I doubt it, but that's what The Daily Telegraph did and there's nobody in the country who would now suggest that the Telegraph's behaviour was not in the public interest."