by Jamie Bullen
A boy was told he needed to stump up £100 to sit a GCSE exam after returning a week late from a family holiday.
Tyler Badder, 15, missed two maths lessons while taking the unauthorised leave from Chaucer Technology School so was not put on the entry list to take the important test.
His "flabbergasted" mum Joanne, of Gordon Road, Canterbury, marched down to the school to speak to head teacher Simon Murphy after learning the news - and was told Tyler could only take the exam if she paid a £100 late entry charge.
Speaking after the exam, which Tyler did not take, the 44-year-old said: "It just seems completely wrong to me and I can't get my head around it. He only missed two maths lessons.
"it just seems completely wrong to me and i can't get my head around it..." – joanne badder
"Mr Murphy said the fee for a late entry was £100, but there shouldn't have been a need for it in the first place.
"We only discovered he wasn't entered when he was taken out of a revision class.
"He was told, 'this doesn't concern you', and taken to an RE lesson.
"We spoke to Kent County Council and the feeling they got was that we have been penalised for taking him out of school."
Mrs Badder said Tyler missed a week at the start of term because of a family holiday in Turkey.
Mr Murphy confirmed the school decided not to enter Tyler because they were unaware why he was absent at the start of term.
He said: "What I do not think Mrs Badder realised is that the entries for this examination have to be done and presented to the examination board early in September.
"Unfortunately, the Badder family were away at this time on an unauthorised holiday. In these circumstances, it was felt that we couldn't enter Tyler for this round of examinations.
"However, I can confirm that Tyler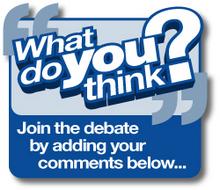 has been entered for the January examination for mathematics and he does have a further two opportunities later in the year before he finishes his Year 11 studies."
However, Mrs Badder said the episode had left her son fearing it could jeopardise his plans to enroll on an animal management course at Canterbury College.
She added: "He feels upset and annoyed that this has possibly hampered his chances of getting into college. He thinks he has been treated unfairly."