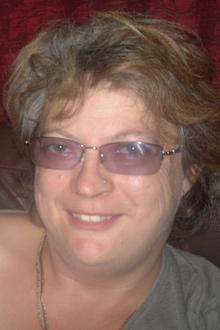 A woman who needs a remote to control "indescribable" pain has appealed for its safe return.
Shelagh Deverson, 39, is one of just 0.1% of the population who suffer from chronic cluster headaches, which produces pain so severe it is said to be worse than childbirth.
Last year she had a rare operation to put an implant in her head, attached to a battery-style device in her chest.
But without her remote control Shelagh, of Nixon Avenue, Ramsgate, can be rolling around on the floor in agony.
She was parted from the £750 device - in a handbag - when she was waiting for a bus stop at the multi-storey car park in Ramsgate at 2.30pm yesterday.
Shelagh, pictured, left the bag at the stop as she boarded a bus and, when she returned in panic moments later, it had gone.
When she contacted the police and Stagecoach bus company neither could help reunite her with the remote.
The unemployed mum said: "The pain feels like someone's hacking your head with an ice pick that isn't sharp enough: it's like drilling all my teeth at the same time."
Shelagh, who has a 14-year-old daughter Abigail, had a four-hour operation at King's Hospital in London on December 15 last year.
It was to fit an occipital nerve stimulator and implant. It works similar to a Tens pain control machine, with the implant in her head connected to a box on her chest that acts as a battery.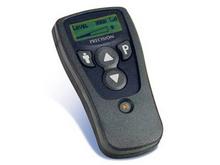 The remote control, pictured left, helps alleviate the excruciating headaches that can hit anything up to four times each day.
The operation brought an end to 12 years of agonising pain.
Shelagh said: "Without this I am literally on the floor rolling about backwards and forwards."
Shelagh's remote was in a black satchel-style bag, with a black and silver handbag charm on the front pocket.
The device is black and has four to five buttons and is in a case with a black clip.
Shelagh said: "It would be a miracle to have that back. I don't care about the money - I don't care about anything else in that bag. I just want that remote."
She said she would be happy to offer a small reward. Anyone with information should ring Shelagh on 01843 599792.