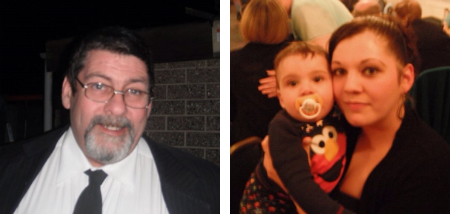 A woman accused of murdering three people in an arson attack on a family sent a threatening text message to one of the victims, a court heard.
Emma Smith, 21, told her boyfriend's estranged wife not to mess with her as "she would be sorry" and warned she was "skating on thin ice" days before the blaze, a jury heard.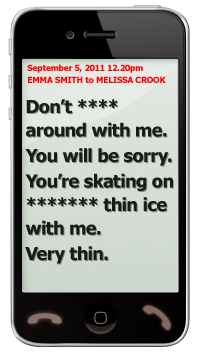 Smith has denied being involved in the attack, which the prosecution claim was carried out by Melissa's husband Danai Muhammadi, 24, and his friend Farhad Mahmud, 35, in Chatham.
Melissa Crook, 20, died alongside her 15-month-old son Noah. Her father Mark Crook, 50, died six days after the blaze at the family's terraced home in Chatham Hill.
Other text messages read to the jury revealed Melissa's heartbreak at leaving a man she met in her early teens because of domestic violence.
She wrote in text message exchanges: "What do you think, I like being 20 and soon to be divorced? I had it all, baby, husband, job, house, money."
Melissa married Muhammadi in 2009, but left him after she said he assaulted her.
She moved back with her parents in Chatham Hill, the scene of the fateful blaze last September 10, so her son Noah would be safe, the jury heard.
Things turned sour when Muhammadi met new lover Smith, a month before the fire, at a bus stop.
She and Melissa exchanged abusive text messages trading insults, in which Melissa claimed her husband had beaten her.
Muhammadi (pictured below) was repentant, the court heard, and sent her a message pleading for forgiveness at 2am.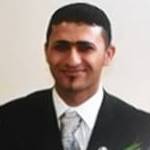 But prosecutors claim Smith kept tensions high and helped fill Muhammadi with "spite, anger and resentment" about the break-up.
It is alleged he and Mahmud sprayed petrol through the letterbox of the house and set it alight.
All three of the accused deny murder and attempted murder.
The trial at Maidstone Crown Court continues.