Doctors have solved the mystery of a man who famously died from laughter while watching The Goodies after his granddaughter suffered a near-fatal rare heart condition.
Mother-of-two Lisa Corke, 23, suffered a cardiac arrest and was clinically dead for 55 minutes when she collapsed in her home.
But the young mum was saved by her quick-thinking husband who administered CPR for 15 minutes before the ambulance arrived.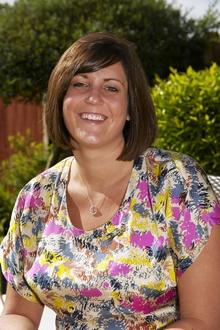 Lisa, of New Road, Minster, was rushed to hospital, put into an induced coma for 36 hours and diagnosed with Long QT syndrome.
Amazingly, doctors looked into Lisa's medical history and discovered her paternal granddad was Alex Mitchell - who famously died laughing while watching an episode of The Goodies in 1975.
Alex, a bricklayer from Kings Lynn, Norfolk, was watching the episode Kung Fu Kapers when he had a laughing fit and collapsed in front of his distraught wife.
In a hilarious section of the episode, called The Battle of Ecky Thump, Tim Brooke-Taylor uses a set of bagpipes while wearing a kilt to defend himself against Bill Oddie, who is hurling black puddings - pretending to demonstrate the Scottish martial art of "Hoots-Toot-Ochaye".
It had always been a mystery how the laughter killed Alex, but doctors quickly realised he too must have had Long QT syndrome, which is hereditary, and died from a cardiac arrest - induced by the giggles.
Lisa, who is currently living with her parents as she makes a full recovery, said: "My granddad died from one of the most famous strange deaths.
"I think at the time they probably thought he suffered a heart attack caused by the laughter, but doctors realised he died from a cardiac arrest caused by LQT syndrome after examining me.
"His death has been talked about for years and made all the papers at the time - I never knew him, but it is strange to think we both had this life-threatening condition.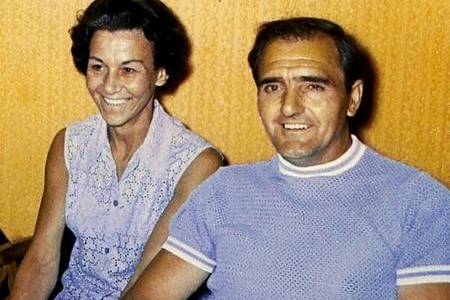 "It's amazing really, I never knew I had LQT and we did not know it was in the family. It apparently runs on my father's side.
"But luckily for me my husband was there who amazingly administered CPR and saved my life. He really is my hero."
Lisa had just put her children to bed and was settling down on the sofa with Mick, 33, when her words began to slur and she suddenly slumped forward.
Brave Mick quickly sprang into action, laid his wife on the floor and phoned 999.
He was told to put her into the recovery position, but when the operator listened to her breathing, he was told to start CPR immediately.
Mick did this until the ambulance arrived and they were working to try and stabilise Lisa at her home and all the way to Medway Maritime Hospital.
When she arrived in A&E, Lisa was put into a medically-induced coma to try to reduce the risk of brain damage.
"it was hard for us to deal with at the time, but we took comfort in the fact he passed away laughing…" – lisa's father alex
Lisa was in the coma for 36 hours and had her heart stopped again two days later, but medics were able to bring it under control.
She has since been fitted with an implantable cardioverter-defibrillator and has to take medication everyday for the rest of her life.
Alex, who was originally from Edinburgh, died in front of his wife Nessie, who is now 86 and daughter Xia Mitchell, who is now 57.
He had two other children Liz Mitchell, 62, and Lisa's father Alex, 54. Alex senior is survived by eight grandchildren and four great-grandchildren.
Lisa's father Alex, who works as a mortgage consultant said his father was a "laid back" and "cheerful man" who would have been happy to die laughing.
He said: "He was a great man. He was always really cheerful and very laid back I think he found that particular sketch so funny because he was Scottish.
"It was hard for us to deal with at the time, but we took comfort in the fact he passed away laughing.
"He would have been happy to go while laughing. It is amazing that after all these years we have finally found out what caused his death."