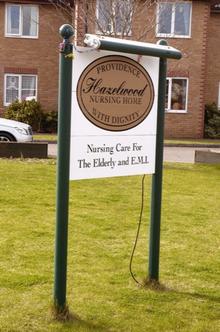 A nurse who failed to resuscitate a care home resident after he suffered a heart attack has been punished with 100 hours' unpaid work.
Parulben Patel, who has been suspended and will no longer be allowed to work with vulnerable patients, was spared jail.
The single mother, 39, of Station Road, Longfield, last month denied ill-treatment or neglect of a person who lacks capacity, but was convicted.
A jury heard how Patel refused to perform CPR on John Rudderham, 90, at Hazelwood Nursing Home in Longfield.
Mr Rudderham would have died anyway, but Patel - who was the nurse in charge - did not know that at the time, said a judge.
The prosecution said Patel failed to give him CPR, despite being fully trained in the procedure and the home having a policy that it should be carried out if the resident did not have a "do not resuscitate" order.
Judge David Caddick said the fact that performing CPR on the patient would have been in vain did not excuse her wilful neglect, adding: "It could have been otherwise and the consequences of your wilful neglect would have been much more serious. In that case, the court would be taking a much more serious view of your offence."
Mark Dacey, defending, said Patel came to the UK in 2003 and qualified as a nurse in 2005. Her work in the caring profession had been impeccable.
Mr Dacey said: "She has now lost her good character. She is currently suspended. The nursing council will have to deal with this matter."
Judge Caddick said the maximum sentence for the offence was five years' imprisonment, but he did not consider Patel's case warranted jail.
"You neglected to do your duty," said the judge. "Why you neglected to do so, you never made clear. It was a conscious decision by you.
"Your suggestion that the patient started breathing again and was breathing when the ambulance arrived was plainly wrong."
A clinical adviser had repeated several times on the telephone that CPR should be performed on the patient immediately. Three times Patel stated she was not allowed to do so.
"You are allowed to do so, indeed you are trained to do so," said Judge Caddick. "Your professional code required you to do so."