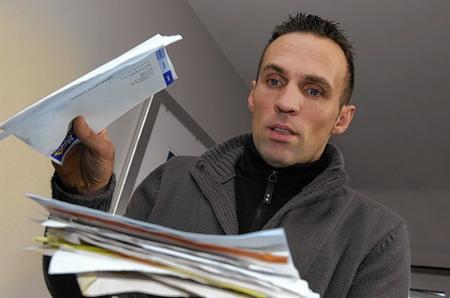 An estate agent might be investigated after a bag full of customers' bank details, addresses and private emails was allegedly discovered - in a plant pot.
Ferris and Co could be found to be in breach of the Data Protection Act if the Information Commissioner's Office (ICO) decides it did not follow legal procedures to dispose of confidential waste.
A white sack containing more than 100 pieces of paper was handed into the KM Group by Craig McGarrity, who lives above the company's branch in Thurnham Lane, Bearsted.
The 36-year-old said he found the documents in a flower pot outside his property.
The unemployed electrician said: "If someone else had found the bag then they might have decided to have a very good Christmas using people's bank details."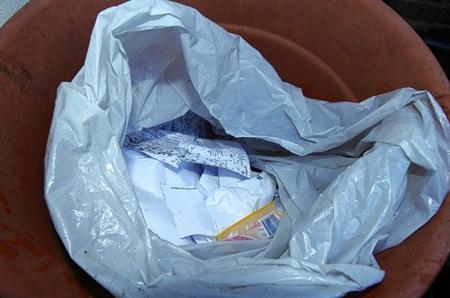 Ferris & Co said it disposes of confidential waste responsibly and believed the rubbish was taken out of the bin for malicious intent.
Owner Tim Ferris said: "The current procedure for disposing of sensitive waste has obviously been breached, and may I assure all our customers that alternative measures have been adopted to prevent this situation occurring again."
According to the Data Protection Act 1998, businesses must keep confidential waste secure until it has been destroyed.
An ICO spokesman said: "We have recently been made aware of a possible data breach which may involve Ferris and Co Estate Agents.
"We will be making enquiries into the circumstances of the alleged breach of the Data Protection Act before deciding what action, if any, needs to be taken."