A new group has been set up to challenge the "kneejerk" opposition to a Thames estuary airport.
The group called DRINK (Demand Regeneration In North Kent) launched this morning at the Priestfield business centre, Gillingham.
It comes after north Kent MPs met transport secretary Justine Greening about the proposals yesterday.
DRINK claims there has been no proper debate on a proposed new airport such as Boris Island and that politicians rejected the ideas out of hand without proper consultation.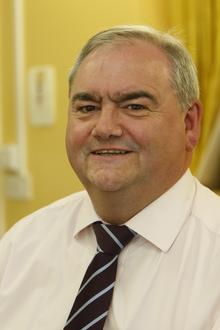 Speaking after the launch Neville Gaunt, chairman of the North branch of the Federation of Small Businesses and a founder of DRINK (pictured left), said the debate so far had been geared towards saying no to the multi-billion pounds project.
But there could also be benefits for the community surrounding a huge hub airport, he said.
"Economically, there are bound to be benefits from regeneration.
"But what we need to do is not just look at the economic benefits, but the environmental issues. Even the third runway of Heathrow will have displaced villages and people. This will do the same.
"Will it do more; will it do less?"
He said the important thing was finding out what was right for the people displaced.
He added: "How can we benefit those individuals that will suffer incredibly on behalf of the economy?"
Speaking before the event, Dai Liyanage, former Medway mayor, added: "We are seeing a very rare event - all parties are united in their opposition. What's not so unusual is that they may all be quite wrong."
DRINK was a forum for small and medium companies that would welcome the massive investment an airport would bring to help "reduce poverty, improve the landscape and health and provide a better environment for businesses."
Businesses backing DRINK's plans are being invited to sign a pledge which confirms they want to see the area improved and will do all they can to make sure it happens.
Audio: DRINK founder Neville Gaunt
Update Required
To play the media you will need to either update your browser to a recent version or update your
Flash plugin
.
Six north Kent MPs are meeting transport secretary Justine Greening about the Thames Estuary airport proposals today.
Medway MPs Tracey Crouch, Mark Reckless and Rehman Chishti were granted the meeting along with Adam Holloway (Gravesham), Gordon Henderson (Sittingbourne and Sheppey) and Gareth Johnson (Dartford).
It comes after they wrote to Prime Minister David Cameron last month asking for talks in light of speculation the government is set to announce a consultation on the idea.
The letter called on the government to look at utilising capacity at existing airports instead.
"The proposals do not appear to be supported by the public, or indeed by the aviation industry," the letter said.
"If any such proposal was to go ahead it would have an enormous effect on the lives of hundreds of thousands of residents living in the wider Thames Estuary region and devastate an area of global environmental significance."
London mayor Boris Johnson wants to build a floating airport in the Thames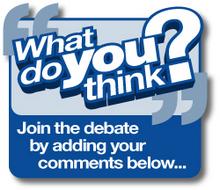 Estuary, while architect Lord Foster wants to site one on the Isle of Grain.
The latter would be the biggest airport in the world, with its four runways handling 150 million passengers a year.
Meanwhile, London mayoral hopeful Ken Livingstone has spoken out about plans for a Thames Estuary airport today.
He told a national newspaper the idea is unaffordable and would be damaging to wildlife.