by political editor Paul Francis
The first elected Kent Police Commissioner has taken a formal oath today in a ceremony marking the start of the four-year term.
Ann Barnes, who swept to victory on Friday as an independent candidate and is a former Kent Police Authority chairman, committed to acting with "integrity and due diligence" in her role.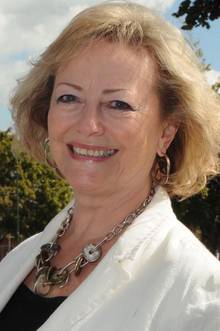 Calling the people of Kent her "number one priority", she promised a shake-up - but in a "creative and challenging way".
The oath was drawn up by the Home Office and is designed to ensure commissioners act independently and work towards cutting crime and protecting the public.
As the commissioner, she will have the power to control the force's budget of £274million, decide the level of council tax precepts, set policing priorities as well as hire and fire the chief constable.
Speaking immediately after her victory, Mrs Barnes vowed to ensure Kent enjoyed more visible policing.
She said: "The number one priority for the people of Kent is visible community policing.
"It is hard but I will fight any more cuts to our budget because cuts to funding will mean cuts to neighbourhood policing and I will not stand for that and neither will the people of Kent."