Tragic schoolgirl Nicky Payne's family have spoken of their shock at the death of the "fit and healthy girl".
The 14-year-old died after collapsing during a game of rounders at her school.
Nicky (pictured left) fell down during a PE lesson at Angley School, Cranbrook, on Tuesday after suffering a cardiac arrest.
Her cousin Sara Hutchinson revealed her family were not aware of her having any heart problems.
The 32-year-old, who used to babysit Nicky and her twin sister Charlotte, described her as a "beautiful, sensitive girl".
Sara said: "She loved singing and dancing and anything which allowed her to be creative. I was often treated to performances by Nicky and her sisters.
"She was a huge Justin Bieber fan as most teenage girls are. Nicky and Charlotte were very close. They were in all the same lessons in primary school. Charlotte and Emily were very protective of Nicky. Nicky was a beautiful, sensitive girl."
She added: "We were unaware of any heart problems. She was a fit and healthy girl. We do not really know what happened."
Nicky lived with her mother Roz, 49, 52-year-old father Bill, an HGV driver, non-identical twin sister Charlotte, 14, and her older sister Emily, 17, in Horsmonden.
She was taken to the William Harvey Hospital, Ashford, after collapsing, but staff were unable to revive her.
Pupils at Nicky's school are now being offered counselling after her death.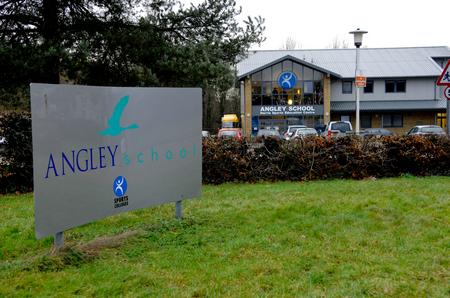 Debbie Coslett, executive head teacher of Angley School, which specialises in sport, said: "Everyone at the school is extremely shocked and saddened by the news of Nicky's death.
"Our thoughts and deepest sympathies are with her family and friends at this very difficult time.
"Nicky played a full part in the life of the school and was the first to volunteer for any activity. She especially loved taking part in school shows.
"It will take time for all those who knew her to come to terms with what has happened.
"We will be offering support to her friends, all students and staff at the school. Educational psychologists will also be in school to support wherever necessary."
A Kent Air Ambulance landed in the school's field at about 11.30am.
Crews found Nicky in full cardiac arrest and gave her first aid at the scene as they battled to save her life.
Nicky was taken by land ambulance to hospital, but was later pronounced dead.
A Facebook group in memory of Nicky has attracted more than 1,000 'likes'.
The Facebook page, called RIP Nicola Payne, says: "RIP Nicola. You will be so missed at Angley, everyone loved you. Your funny, bubbly and amazing personality will never be forgotten."
One friend, Kelly Follett, said: "R.I.P Nicola, heaven has gained an angel. You will be missed very much."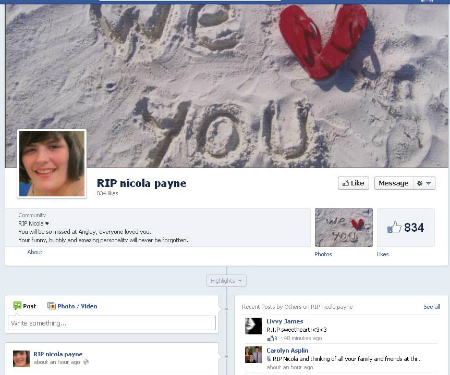 People living in Angley Road near their school expressed their shock at Nicky's death.
One neighbour, a woman in her 30s, said: "I saw the helicopter landing on the playing field. It's just terribly sad - I just feel for the poor girl and her family.
"I think everybody is just very very sad. It's quite a close community and I just think everyone will be really shocked, its just a horrible tragedy."
Another woman in her 40's, whose son attends the school, said: "Things just don't sink in. It takes a while and you're really quite shocked and you just can't really express anything."
Kent Police said Nicky's death is being treated as unexplained, but that there were not believed to be any suspicious circumstances.
Officers were called to the school, in Angley Road, just after 11.30am.
Nicky's family are being comforted by a police liaison officer and the coroner has been informed.
Did you know Nicky Payne? Leave your tributes below.