Nurses have drawn inspiration for smooth-operating wards from an unusual source... Toyota!
Wards across Kent are now well-oiled machines, thanks to techniques used to make cars.
East Kent Hospitals University NHS Foundation Trust (EKHUT), which employs 6,500 staff, the 'Productive Ward' system is expected to save the trust more than £1.8m by 2014.
The programme, which sets out practical ways for nurses and clinicians to complete daily tasks, is based on a model designed by Toyota.
'Lean' as it's called, standardises processes used for making cars. It improves flow and eliminates waste.
Now the NHS Institute for Innovation and Improvement has used the model to create 'Productive Ward'.
The scheme is also being used at Medway Maritime Hospital in Gillingham and Darent Valley Hospital in Dartford.
Chris Hamson has been a nurse for more than 15 years. He worked with the programme and found it so practical he decided to leave his role as a ward manager and spread the word about its benefits.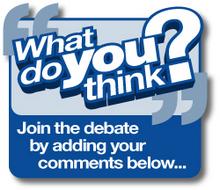 He said: "Looking for equipment is one of the biggest time consumers for nurses, so this cuts that.
"Research from the Institute showed a lot of processes that apply to a car manufacturer apply to health as well.
"I left my job as ward manager to embed this across the whole trust - it's been very engaging."
The project includes tabards worn by staff on ward rounds urging people not to interrupt the round (pictured above).
The project was trialled back in 2008, but after a year the Trust bidded for money from the Strategic Health Authority to have it fully operational; costing £356,000.
It is now being used in 52 wards across all hospitals under the Trust, the QEQM, William Harvey and East Kent and Canterbury.
Before the programme was enforced in 2009 there could be a number of obstacles delaying a drugs round – taking up to two hours.
But the trust says this has now been reduced to an average of 40 minutes a day because of the new model.
Productive Ward facilitator Crystal McLeod said: "We looked into visual ways so we are able to find drug charts more easily and we've standardised drug trolleys so they weren't cluttered.
"We use lots of visual tools to help staff return equipment to the place they took them from. For example we use parking mats so if blood pressure equipment is taken away you know somebody's using it.
"It's about empowering ward-based staff; it is a bottom-up programme to make changes that will improve themselves and their patients."
Hospital across the South have adopted the manufacturing influenced techniques and PM David Cameron has also raised the profile of the 'Productive Ward' model.