Kent police commissioner Ann Barnes has pledged to investigate funding a
round-the-clock centre for rape victims after being challenged by
charities to act.
Ms Barnes said Kent's failure to have a referral centre that was
available 24 hours a day was "on her radar" after being challenged on the issue at her first "meet the public" event this week.
She was responding to complaints about the failure of the police a other
agencies to work towards providing a round-the-clock referral centre.
Kent is the only part of the south east region not to have one.
Most victims are taken to Darent Valley Hospital in Gravesend to be forensically tested, by an on-call doctor - who in most cases is a
man.
The centre is only available from 9am to 4pm and often counsellors for
victims are not available.
Malcolm Gilbert, of the charity Family Matters in Gravesend, said the lack of a dedicated centre was a factor in deterring victims of rape and sexual assault from reporting crimes.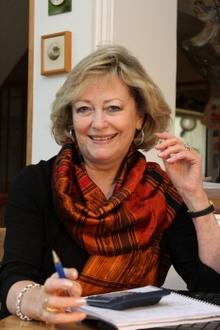 "Unfortunately, what we have in Kent is an open-on-demand room in
Darent Valley Hospital which sometimes has a case worker if they are
around."
"That is a pretty poor show. Kent is the only county not to have a 24/7 health referral centre. Only 14% of rapes are ever reported...this is a factor in discouraging them to come forward."
Ann Barnes said she accepted the situation was not good enough. "I am on
your side.
"I cannot think of anything more horrible than not having somewhere safe and comfortable to go if you are a victim of rape.
" I would like the referral centre at Darent Valley to be open 24 hours a
day. It is a nonsense that you cannot get help after 4pm. It is on my
radar."
The police commissioner's first "meet the public" event in Maidstone saw her fielding questions on a range of subjects, from anti-social behaviour to the role of the youth commissioner she plans to appoint.
She underlined her commitment to ensure there was a more visible police
presence in towns and villages but warned that funding cuts meant the
force could not do everything.
"Every penny I can find I will put into community policing.
"There are fewer officers out in our communities. Visibility is important and we should be able to see more officers and feel comfortable that they are
there."
But she warned the force was dealing with severe cuts in government
funding that were limiting its ability to do everything people wanted.