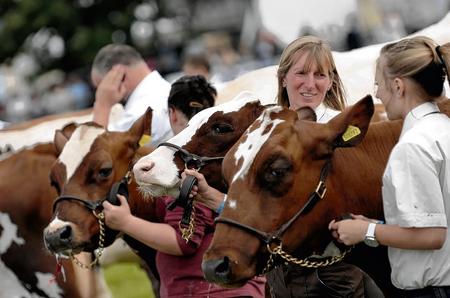 Stunt riders, livestock, arena displays, shopping, music, trade stands and local produce are all on offer at the Kent County Show.
Nothing captures the spirit and essence of Kent better than the three-day extravaganza that takes place in the county each July.
The Kent County Show – now in its 82nd year – seems to get bigger and better as the years pass, and this year's bumper event, over Friday, Saturday and Sunday, July 15 to 17, is no exception.
Visitors are promised a host of attractions, from the awesome Devils Horsemen to Titan the Robot, a Spitfire flypast to the challenging climbing wall.
Taking place as ever at the Kent Showground, Detling, there are also adrenaline pumping displays in the main arena through to trails around beautiful, budding orchards – home to England's most succulent apples.
One of the show's biggest draws will be the Royal Regiment of Artillery Motorcycle Display Team which first performed in 1949. Over 50 years later and the Flying Gunners are still going strong. The team is made up of soldiers drawn from across the Royal Regiment of Artillery with many of the soldiers having served in Iraq or Afghanistan.
The Devils Horsemen are an exciting arena attraction. They are a highly skilled team of riders who have spent years training horses to complete complex and jaw-dropping stunts. They will be performing in the main arena on all three days of the show.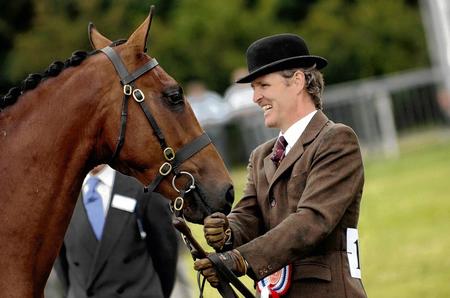 Shopping
For the shopaholics there will be the traditional mix of shopping trade stands where you can buy anything from a car to a tractor, a conservatory to an overseas property or quality food to luxury clothing items. There will also be a large number of catering outlets, once again supporting Kent farmers. Keep an eye out for the Village Green which made its show debut last year and returns with even more attractions that reflect village life.
Garden living
This area incorporates the floral art classes and flower show exhibitors in the majestic marquee located by Murrain Wood. Outside visitors can see the show gardens and displays including lots of trade stands selling everything from a humble garden spade to a luxury jacuzzi.
Eco Village
From renewable energy and electric cars to skin care and garden furniture, take a glimpse of the future at the Eco Village. At the picnic area Riverford Organic will be demonstrating how to cook with organic vegetables, and Wildside Organic Grill will be there for those who like their organic food cooked for them. The EcoVillage is a great place for visitors to come and learn about living a greener lifestyle.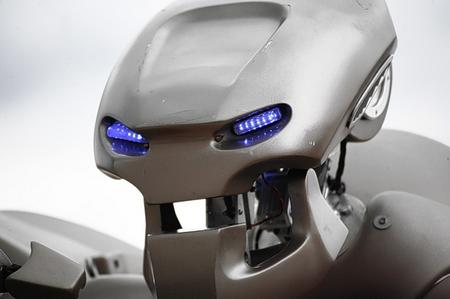 Titan The Robot
The giant robot returns by popular demand following an epic visit to the final Big Brother house. At 8ft tall, he will amaze you with his singing abilities and flattering comments. There's also the chance to join the likes of Will Smith, Davina McCall, Jackie Chan and Rihanna and have your photo taken with Titan.
Farming
There will be more farming exhibits than ever this year. The large Why Farming Matters in Kent area at the main entrance to the showground will tell the story of fruit in the county. It gives visitors a chance to talk to farmers and growers, see cookery demonstrations, take part in interactive quizzes and get up close to some of the cutest farm animals you are ever likely to see. Also returning will be the Poultry and Egg Show, the indoor livestock ring and demonstrations of sheep sheering.
Music
On Saturday night, The Greatest Take That Tribute are performing. Making their show debut will be local group Los Salvadores whose songs draw on Kent's rich history and folklore, providing traditional tales with a modern soundtrack. They will be playing on Saturday and Sunday. On the same days will be Fred Clark, a singer-songwriter from Maidstone.
Royal visit
Society patron, the Duke of Kent, will visit the show on the Friday. He will arrive by helicopter at 10.20am to be greeted by the Lord-Lieutenant, Allan Willett.
The Kent County Show takes place on Friday, Saturday and Sunday, July 15 to 17 at the Kent Showground, Detling, near Maidstone.
The show will open to the public at 9am on Friday and 8am other days. It closes at 6pm with last entry at 5pm. For more details go to www.kentshowground.co.uk.